Posted by Camokix on Nov 22nd 2013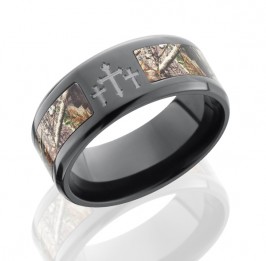 Finding the Perfect Camo Wedding Ring
When a couple chooses to spend eternity together, the wedding bands they choose to wear will often combine traits that reflect their personality as a couple with their individual style. For those who have decided on a camo themed wedding, the resulting wedding ring choice reflects the best of both worlds and is as captivating and unique as the couple's love for one another is.
You will have a ton of things to take care of before the big day, so because so many camo styles are available, we thought we would try to make your life a little easier and offer some tips on how to choose the perfect camo wedding ring to suit your personalities.
So throw out the traditional wedding playbook and choose a ring that's designed to be as tenacious as your love for one another is.
Camo Rings for Her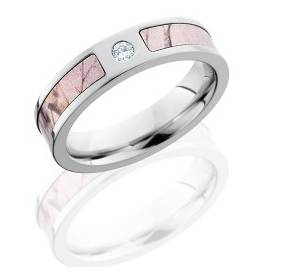 If she loves the rugged, rough and tough look of camo, hunting and outdoor inspired rings, but doesn't want to mask her feminine side with the of the traditional camo colors, the huntress is in luck. Most of the manufacturers that make camo rings in the traditional colors, also make wedding and engagement rings featuring camo patterns in pink.
Camo rings for her come in an assortment of pinks, personalities and metals – and some even have diamonds inlaid. The pink camo rings make for a perfect pairing to the captivating camo inspired wedding dress she picked out.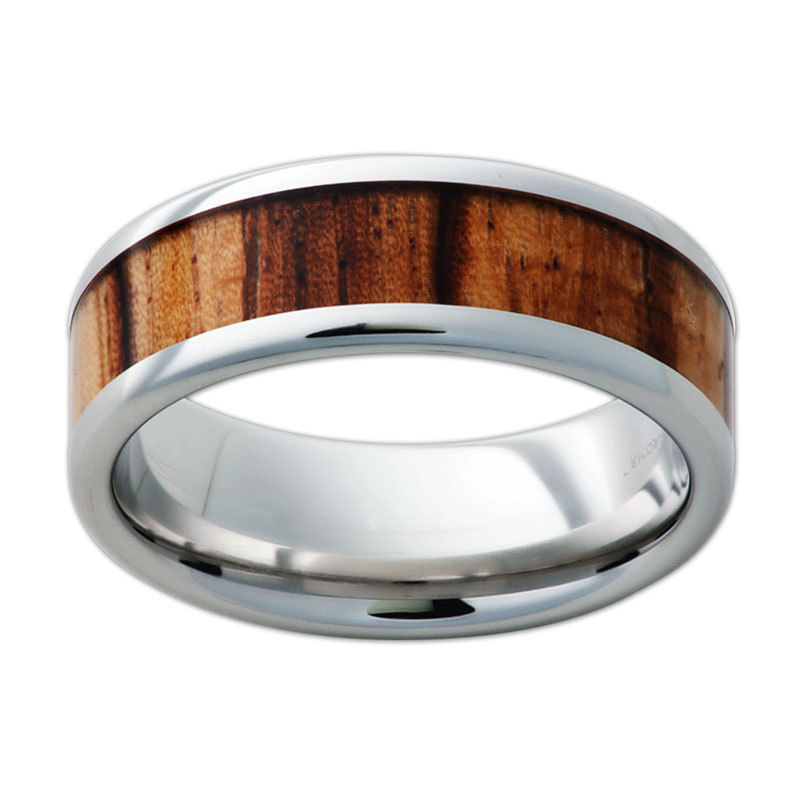 Outdoors Inspired Camo Wedding Bands
Outdoor inspired rings come in a variety of styles, such as woodland patterns, real wood grain inlays, and outdoor scenes. The outdoor inspired wedding bands also feature hunting inspired rings – which is up next.
Hunting Inspired Wedding Bands
Hunting scenesAnimal track patternsIf either of you like to hunt – or if you just like the outdoors – then a hunting-inspired wedding band would be right up your alley. Rings inspired by hunting activities typically feature:
Outdoor scenery
Hunting related gear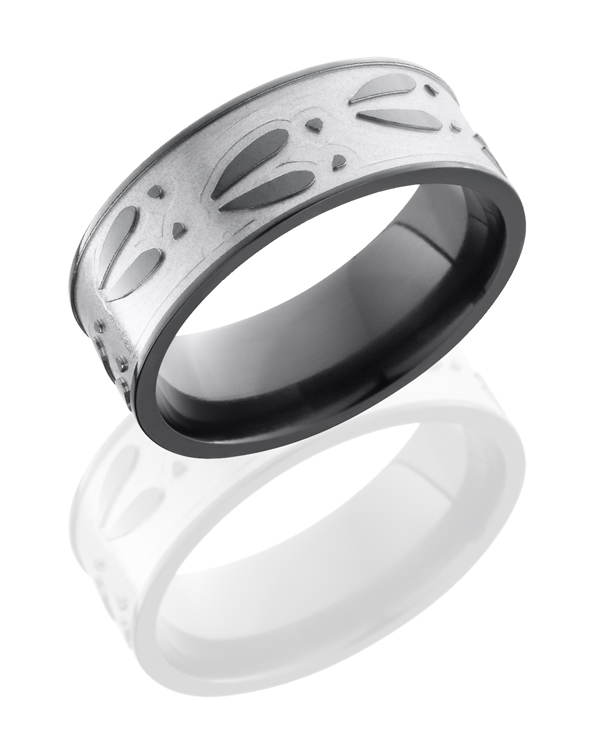 A couple who loves the rugged but sensual feeling that being outdoors brings, then they will surely love the sensational feelings that the outdoor and hunting inspired weddings bands bring.
Military Inspired Camo Wedding Bands
If one or both of you have ever or still do serve in the military – or if you just like the look of the traditional camouflage – then you might prefer the look of the various military-inspired wedding rings available. The most common military inspired rings typically include such color variations as:
Grey, white, and black indicative of snow camo,
Deep green, olive, and lighter green indicative of jungle camo and
Light sand, beige, and brown colors indicative of desert camo.
While the above are the most popular camo colors, you can sometimes find military inspired camo rings that include all of the above-mentioned colors, which is known in the U.S. as the Universal Camo Pattern.
When looking for the perfect wedding that will last an eternity with your love, you can't go wrong with the rugged camo rings. Most of the ring styles mentioned here are crafted using super strong metals, such as Zirconium, Tungsten Carbide, and even Ceramic. It's not just for bake ware you know…
What style of camo wedding ring would you choose?