Posted by Camokix on Oct 22nd 2013
Everyone is getting married in camp these days. With summer gone, and the colder weather here, it's no surprise that there's been an uptick in the number of weddings hosted for outdoorsy types. In the last week alone, there's been a number of local news outlets reporting the trend, and here we are recapping two lovely stories for your inspiration.
Field & Stream Hosts Local Camo Wedding
According to CBS Local, a brand new Field & Stream storefront hosted a wedding for a couple who got married all in camouflage – Mehgan Cook and Charlie Miller from Beaver Falls, PA. They married on Sunday, October 13 in the Cranberry Township, PA Field & Stream store opening.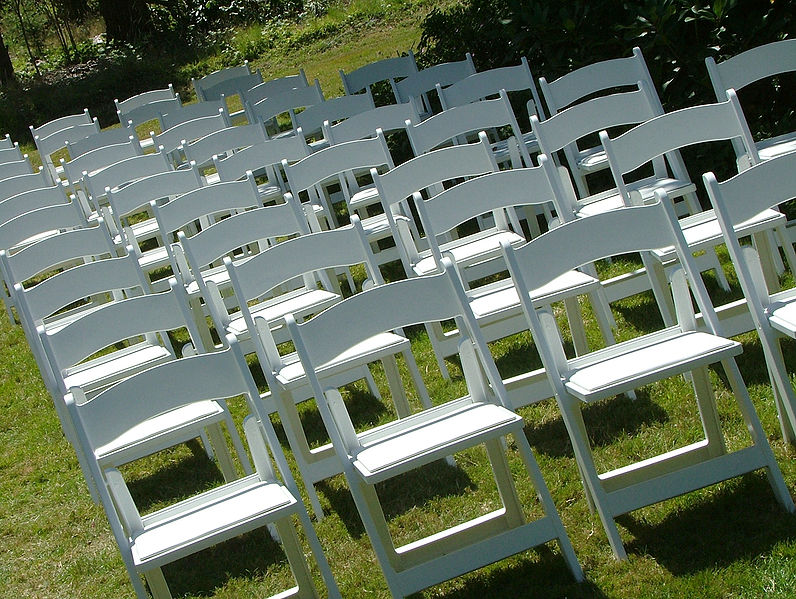 Original photo by and (c)2007 NaJina McEnany via Wikimedia Commons
Though the bride wore a wedding dress adorned with camouflage, the groom was decked out in camo from head to toe, and the couple walked down the aisle at the last minute – after the bride almost canceled the event, but not because she was getting cold feet. In fact, it turns out that Willie Robertson, star of Duck Dynasty, showed up at the wedding – unannounced.
Robertson stated that this was the first time he had been part of a wedding ceremony, and that they looked, "like my kind of folks with the camouflage … that was cool."
The wedding went off without a hitch after Cook's mother helped plan it for the two – four years after Cook was supposed to marry someone who had passed from a car accident. She said she never thought she would get another chance like this – and she obviously took it.
Teen Struck by Cancer Wants Camo Wedding

Diagnosed with stage 4 mesothelioma just a short time ago, Damon Haggan, from Belgrade, is:
"Trying to cram a life's worth of achievements and aspirations into however much time he has left … he is urgently trying to establish a family, a future and a legacy."
He is doing this by planning a wedding for next month, according to the Press Herald, even though he's still a teen. He and his girlfriend, Keshia Fournier, will marry at a November 9 camo and hunting inspired wedding ceremony. He mentioned that he had considered his outfit and the theme for the wedding carefully, and that he would wear his:
"Black steel-toed boots, black Carhartts, camo vest and tie with camo jacket, a camo hat,"
Though the camo sunglasses will be there soon via postal mail. In addition to their wedding plans, Haggen will preserve his legacy by visiting a donor bank to preserve his sperm so his wife to be can have a child of his at some time in the future. While we know that this specific disease kills quickly, here's to hoping that the two make a great couple for a long time to come.
Leave your well wishes to both couples in the comments below!