Posted by Camokix on Jan 27th 2014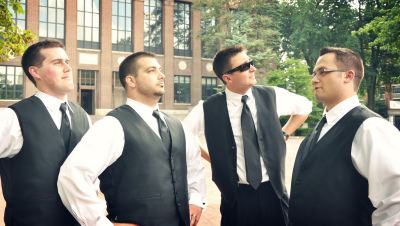 Handing a gift to each your groomsmen is a way of saying "thanks" for standing next to you at the alter. You don't have to spend hundreds of dollars on lavish gifts, but instead make it something unique and memorable. Unfortunately, far too many grooms are lost when it comes to their groomsmen's gifts. If you're still struggling to find the perfect gifts, check out the following ideas listed below.
#1) Engraved Flask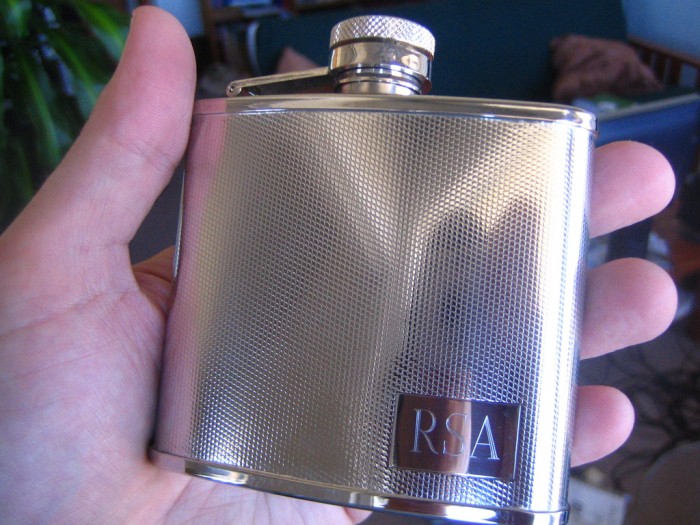 One gift idea to consider giving your groomsmen are engraved flasks. Whether they're heavy drinkers or not, they're bound to appreciate the uniqueness of flask engraved with their name on it. There's just a naturally stylish and decorative element with flasks, making this the perfect gift for your groomsmen.
There are certain specialty stores and shops which perform engraving services, but I recommend ordering them online if you decide to go with this option for your gifts.
#2) Personalized Knife
While we're on the subject of personalized gifts, we might as well mention knives. Let's face it, anyone can pick up a cheap $5 buck knife from their local Wal-Mart, but you can offer your groomsmen a more meaningful gift by having a knife personalized with their name or initials on it.
Knives are something that every groomsmen will use, making this a "safe" gift that you really can't go wrong with. You can even go one step further by order a special camo print knife. t
#3) Pilsner Glass
A third groomsmen gift that we're going to talk about is a pilsner mug. Rather than forcing your groomsmen to drink their beverages out of a can or bottle, they can pour it into a tall glass for optimal enjoyment.
Pilsner mugs, like all of the previously mentioned gifts, can also be engraved for a deeper level of personalization. Most companies either use etching or laser engraving to personalize glassware such as this. If you have the option, I recommend using etched engraving, as it leaves a small but noticeable indention in the glass.
#4) Grill Set
Do your groomsmen enjoy grilling hamburgers, hot dogs, steaks or other food? If so, you can give them a grill set as a gift. This is a quick and easy gift idea that most -- if not all -- groomsmen will love.
I know what you're thinking: what if they already have a grill set? The truth is that you can never have too many tongs, forks, spatulas and other grill accessories.