Posted by Camokix on Jan 8th 2014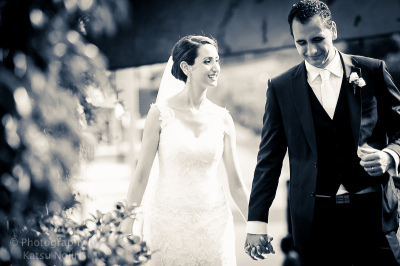 To say getting married is expensive would be an understatement. According to StatisticsBrain.com, the average cost of a modern-day wedding in the U.S. is roughly $28,082, with the biggest budget-killer going towards the cost of reception food! Many couples end up postponing their wedding due to its high cost. Before you go throwing in the toweling and halting your "I do's," you should first check out some of the following ways to save money. With a little bit of planning along with a budget-conscious mindset, you can have the wedding of your dreams at a fraction of the cost.
Off-Season Wedding
Most couples choose to get married during warm spring and summer months, as this offers the best temperatures (in most regions) for outdoor weddings. However, opting for an off-season wedding during November to March can save you thousands of dollars. Venue owners and service providers are eager for business during this time of year, so they'll naturally charge less for their services.
Having your wedding in fall can also yield some amazing pictures thanks to the colorful leaves. Don't assume that spring and summer months are the best for weddings. Talk with your spouse to see how they feel about an off-season wedding.
Go Early
One of the lesser-known tricks for saving money on a wedding is to have it early in the day. Rather than having your wedding at the typical 4-6 PM slot, perhaps you could have it around 1-3 PM.
So, how exactly does an earlier wedding save you money? As previously stated, one of the biggest costs of a wedding is food, with an average cost of $4,339. Having your wedding earlier in the day means you get by with providing snacks and horderves to your guests rather than full meals. This alone can yield a huge savings on your overall wedding costs.
Use Larger Tables
Yep, another technique that's helped a countless number of couples save money on their weddings is using larger tables at the reception. Common sense should tell you that larger tables means less centerpieces. This isn't going to have huge impact on your wedding costs, but it's one more small step you can take towards achieving a more budget-friendly wedding.
Other Simple Ways To Save Money
Choose in-season flowers
Avoid wedding planners and/or coordinators
Consider renting a dress rather than buying one
Make your own guest book (dozens of ideas posted on Pinterest)
Shop around and get quotes from multiple service providers before hiring them