Posted by Camokix on Dec 15th 2013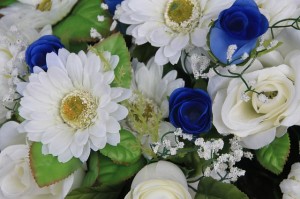 Couples who are getting ready for their big day don't want to have to feel the stress of any mistakes they might make before the big day, which can often happen during the planning stages of the wedding and reception.
It is for this reason that a great many couples choose to hire a wedding planner, as we mentioned in a previous post.
What Does a Wedding Planner Do?
Essentially, a wedding planner controls every aspect of planning the big day and, with the exception of making the decisions, the planner is responsible for making sure that none of the little things is missed while also ensuring that the big happen on time and without a problem.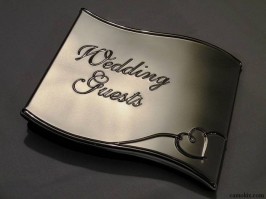 Wedding Guest Book
For instance, making sure that the dress and tuxedo ordered are fitted properly and arrive on time, making sure that the flowers were ordered on time for the big day, or ensuring that the invitations went out with enough time for the guest to RSVP.
However, it is also the wedding planner's responsibility to ensure that any unforeseen issues are handled as well, and if something does happen – the bride ordered Chicken Teriyaki for dinner, but the caterer brings Chicken Marsala instead – the wedding planner is responsible for putting it right.
Choose an Experienced Specialist Wedding Planner
The trick is to hire a wedding planner who specializes in the type of wedding you decided to have, especially if you are planning to make a specific theme for your wedding such as camouflage. Why is it so important for the planner to prove his or her experience?
Well, just as a hiring manager of Microsoft would not hire a cosmetologist to run their IT department without proving that cosmetologist also has IT skills, you would not want to hire a wedding planner experienced running Princess weddings for your military themed wedding without first knowing that the planner also has experience planning military weddings.
Wedding Planning Place Settings by Pixabay
Interview the candidate: Hiring a wedding planner who specializes in theme wedding is just like hiring someone for a job where you would look at previous experience, word of mouth recommendations, the candidate's skill level, and more so you can ensure that the planner does indeed have experience in planning the wedding theme you chose.
View previous work portfolio: Determine the planner's experience by viewing previous work examples. In the case of planning a wedding, the person you are considering should have a portfolio of previous couples' weddings in the same theme you have chosen.
If the planner is genuinely experienced with your theme, then the candidate will not have an issue showing you their previous work. If the specialist has not worked on a wedding the same as your theme, or has but you do not particularly like the work, then you can move on to someone else and repeat the process.
While this might seem like a lot of work just to hire a wedding planner, you want to ensure that your big day is memorable for the right reasons, and not because something went wrong.