Posted by Camokix on Feb 3rd 2014
Choosing a venue for your wedding isn't a decision that should be made lightly. The wrong venue can turn an otherwise perfect wedding day into a disaster. They may have hidden terms and conditions regarding what's allowed and what's not, or they may restrict you and your guests from accessing certain areas. Of course, these are just a few examples of how a bad venue can ruin a wedding.
Wedding Photography by Jon Day.
When you're out scouting potential venue sites with your soon-to-be spouse, you should take a few moments to ask the owner/manager a few questions about the property. This will allow you to make a smarter, more educated decision on which venue is right for your wedding.
How Long Are We Allowed To Use The Property?
Find out exactly how long the venue rental lasts. Most locations allow clients to book either half or full day events. Depending on your preferred style of wedding, a half day may suffice while saving you money in the process. However, couples looking for a longer, more extravagant wedding may prefer a full-day booking. The bottom line is that you need to talk with the venue owner to find out what they offer.
What Types of Wedding Favors (If Any) Are Permitted?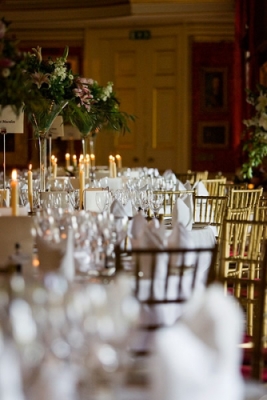 Unless you want to foot an additional bill for the cost of cleanup, you should ask the venue owner what types of wedding favors are allowed on the property. Bird seed is usually a preferred choice, as it's all-natural and requires no cleaning. Some outdoor venues may prohibit the use of confetti or similar types of favors.
Where Are The Bathrooms Located?
There's nothing more frustrating than showing up to the venue on your big day only to realize that you can't find the bathroom. When you're scouting potential sites for your wedding, ask the owner/manager where the restrooms are located. Trust me, your guests will be thankful that you took the time to acquire this information beforehand.
Where Is Parking?
Locating the parking at a wedding venue is also important. Find out where guests are allowed to park and go ahead and perform a rough estimate of the available spaces. If there's not enough parking available, ask the venue owner/manager where the remaining guests can park.
Is There a Stereo System Set Up? And Can We Use It?
Some venues have stereo systems already set up, which takes some of the burden of planning a wedding off the couple's shoulders. If there's a system in place, ask the owner/manager whether or not you can use it.