Posted by Camokix on Jul 23rd 2015

The Love Story
The things you least expect become the most wonderful surprises! -- and we at Camokix believe, without a doubt, that the love story you're about to read, is in no way short of those words.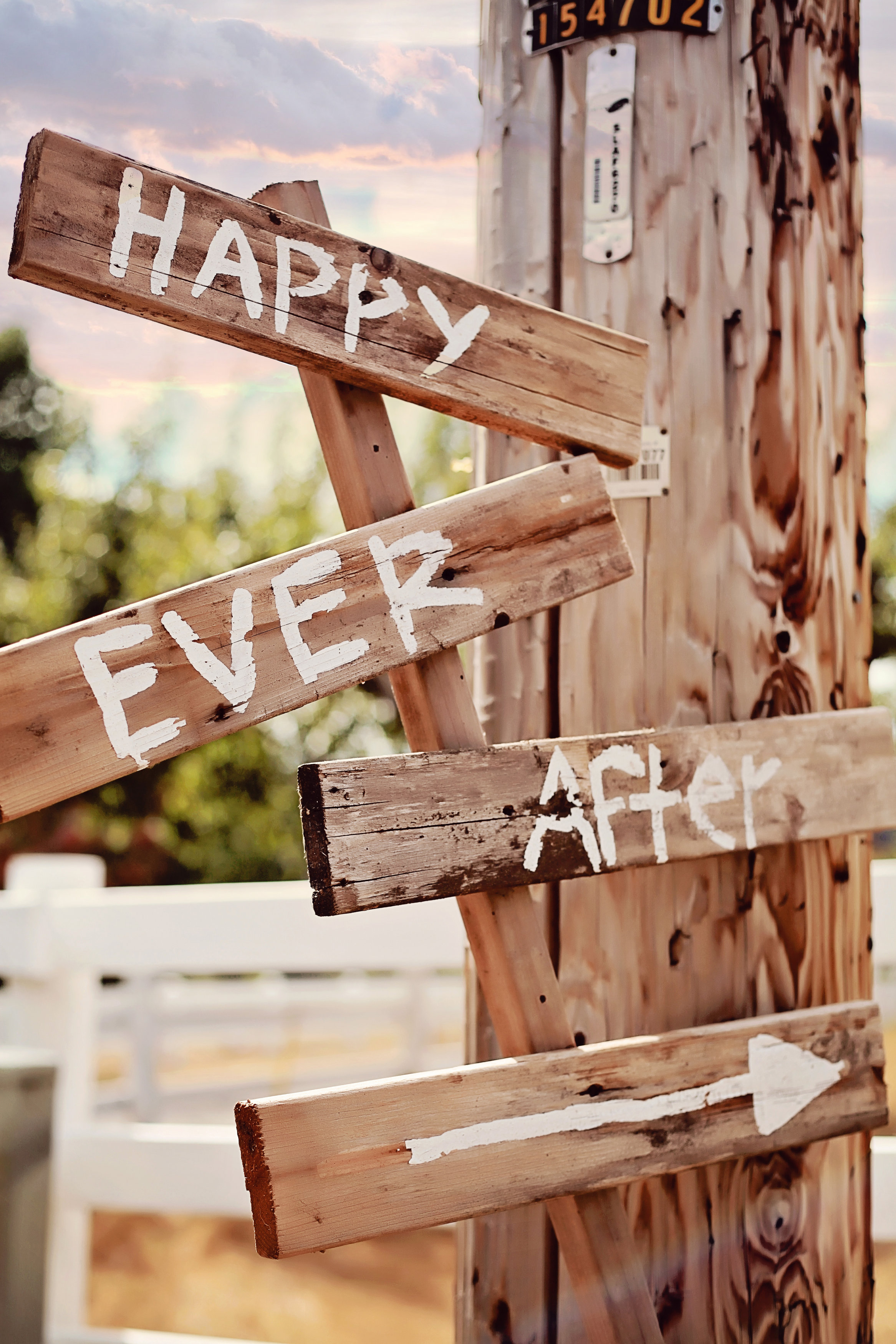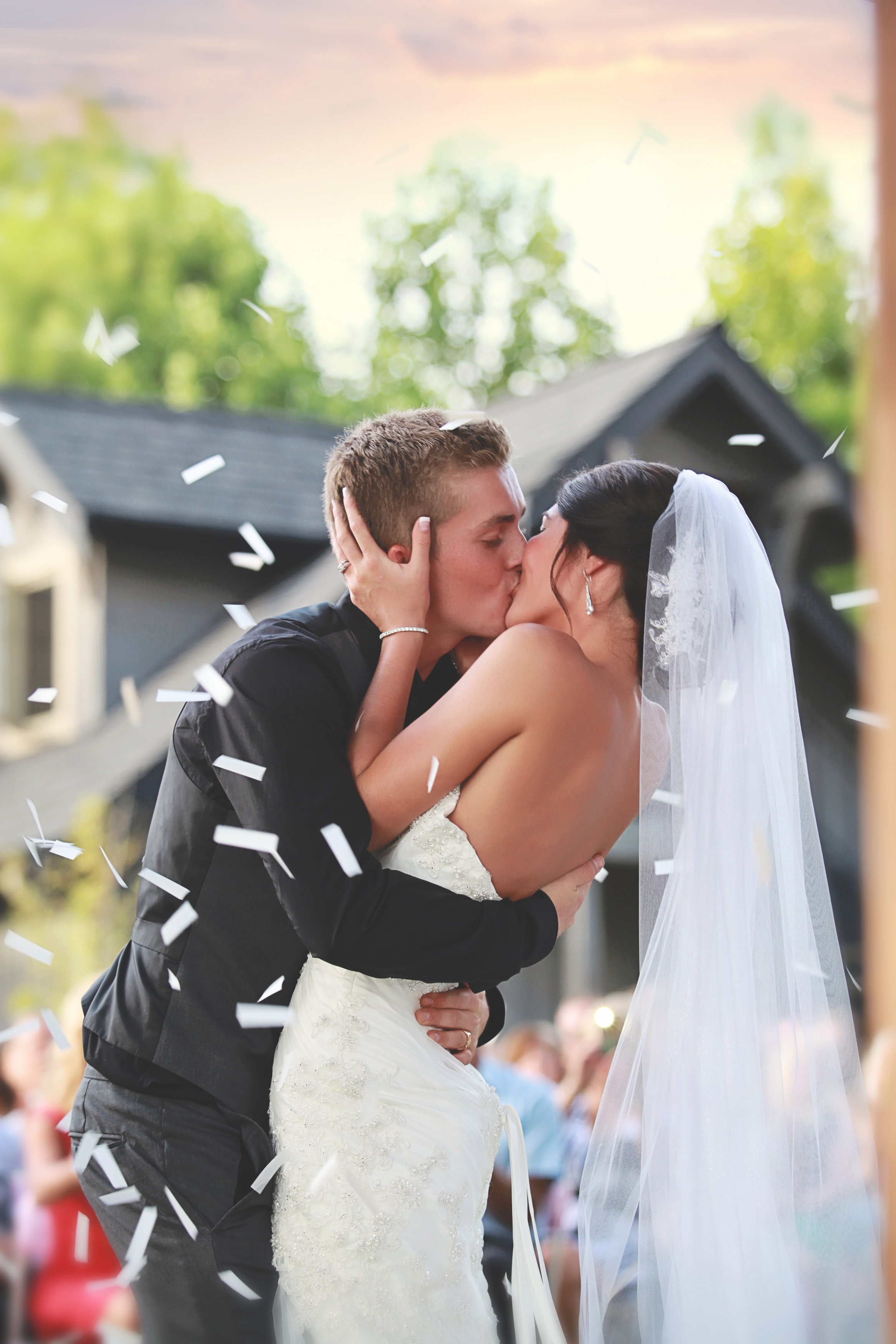 About a decade ago, ninth grader Kelsey met her soon-to-be best friend and the love of her life, eighth grader Drew. They were introduced by her older sister and Drew's older brother. Their acquaintance through their siblings (who also got married last August 2012 -- amazing, right?!) was indeed a wonderful surprise that evolved into something strong and powerful... something that most of us yearn for and could only dream of -- a relationship built on true friendship and unconditional love! And they've been together ever since.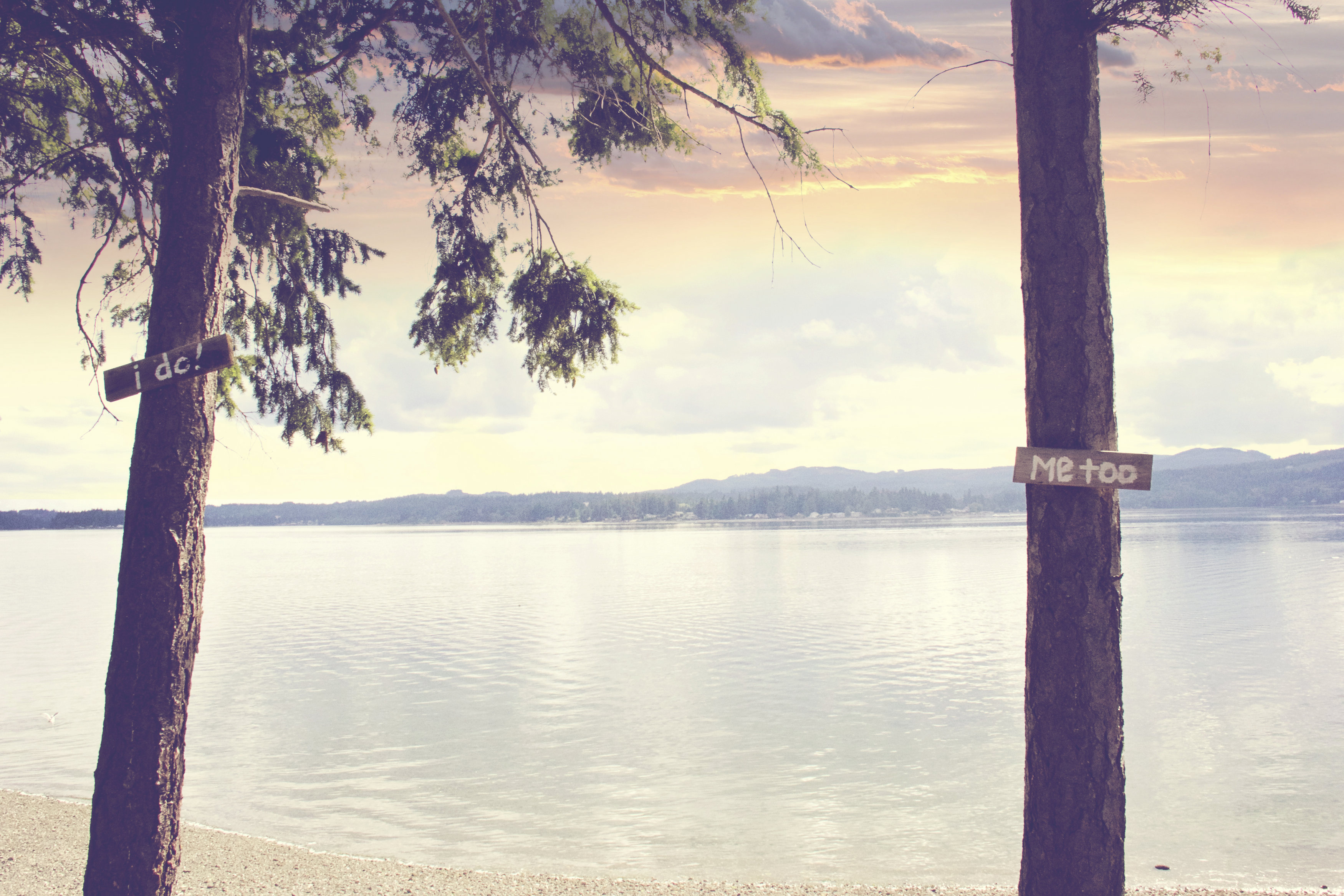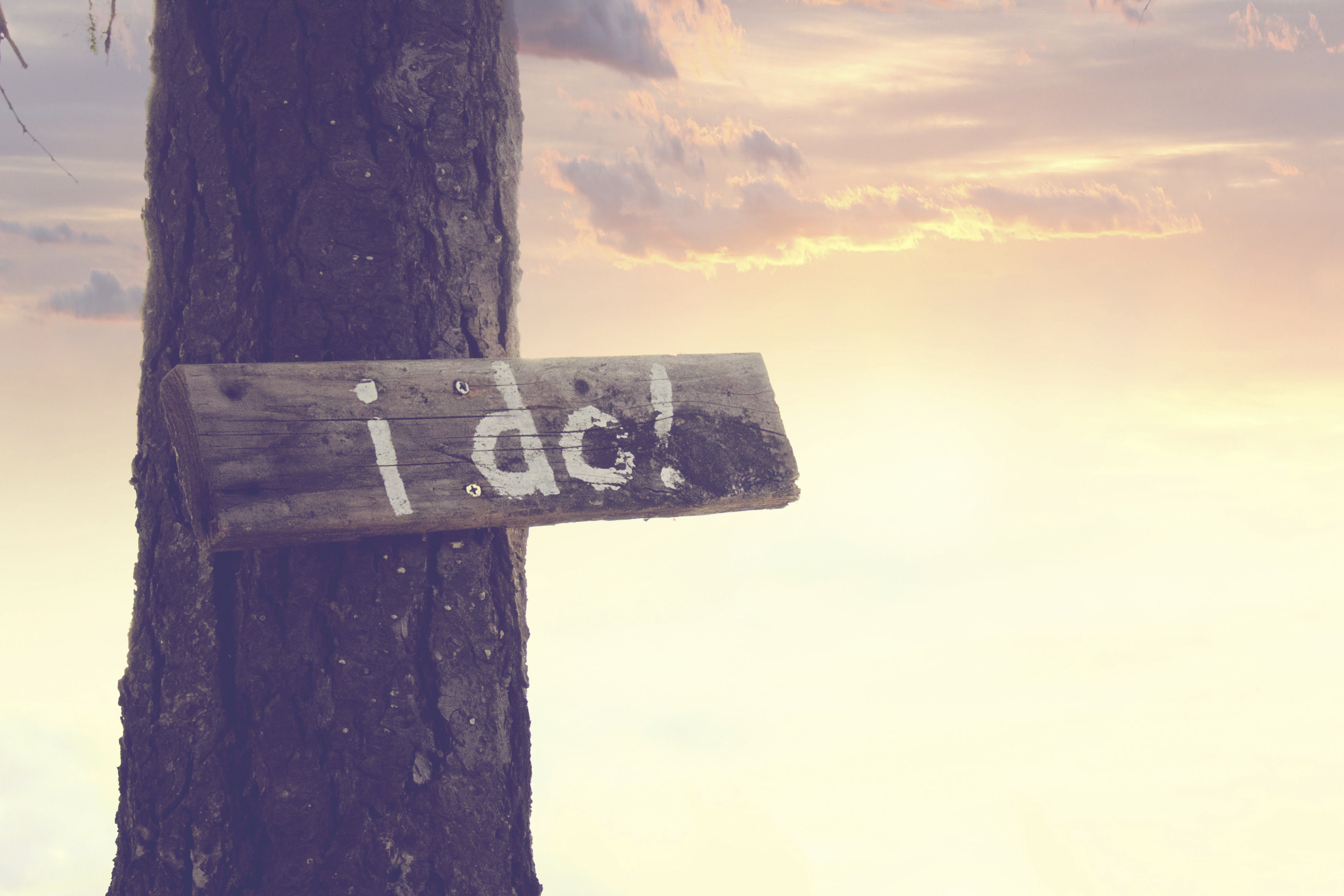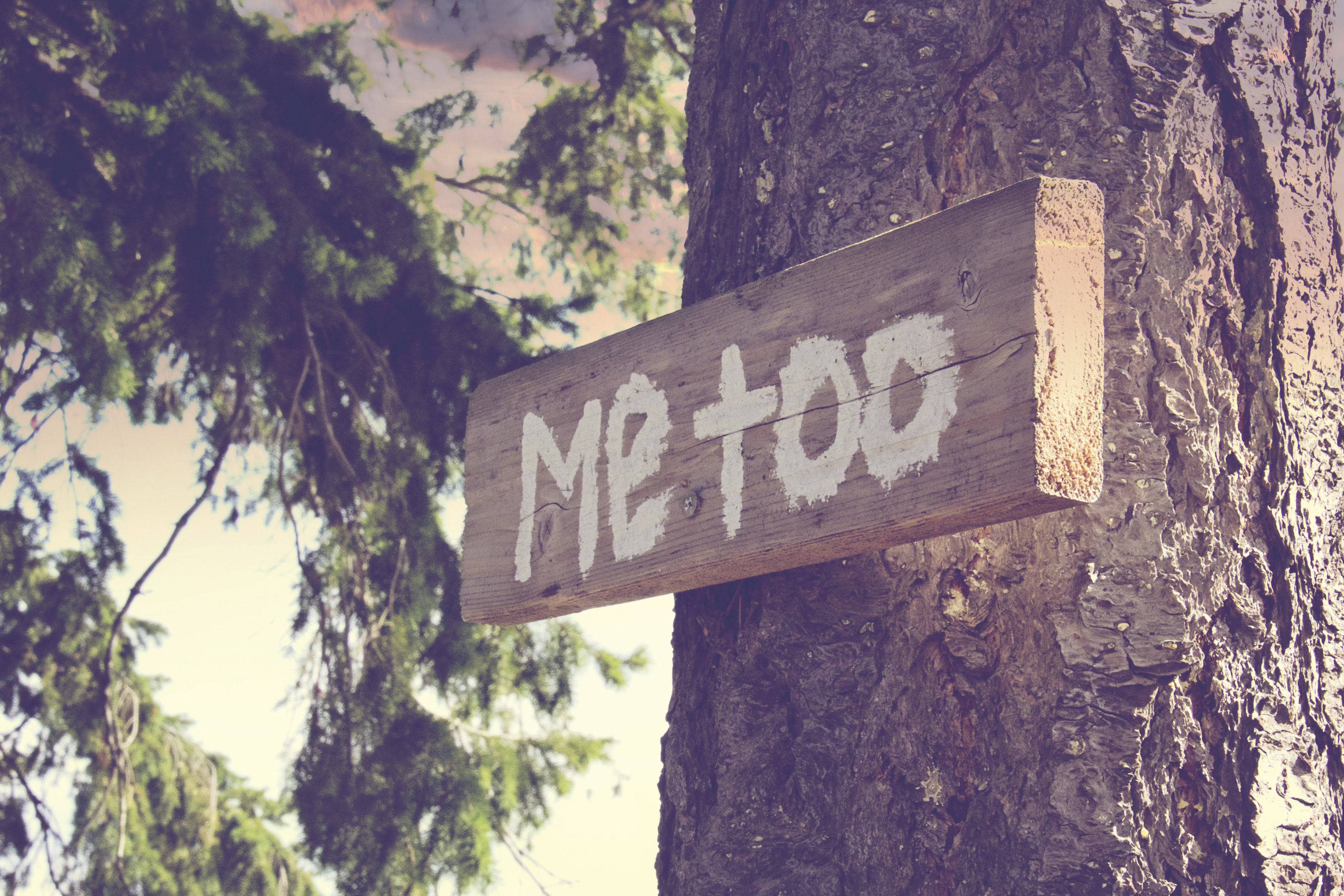 Drew and Kelsey's relationship remains solid because they love and respect each other's happiness. They enjoy each other's company and they love doing things together. And most of all, they make it a point to put the other's happiness above their own. Kelsey said,
Our relationship stays strong because we both love to make each other happy more than we like to be happy ourselves. We do things for each other for no reason other than it makes the other one happy and loved.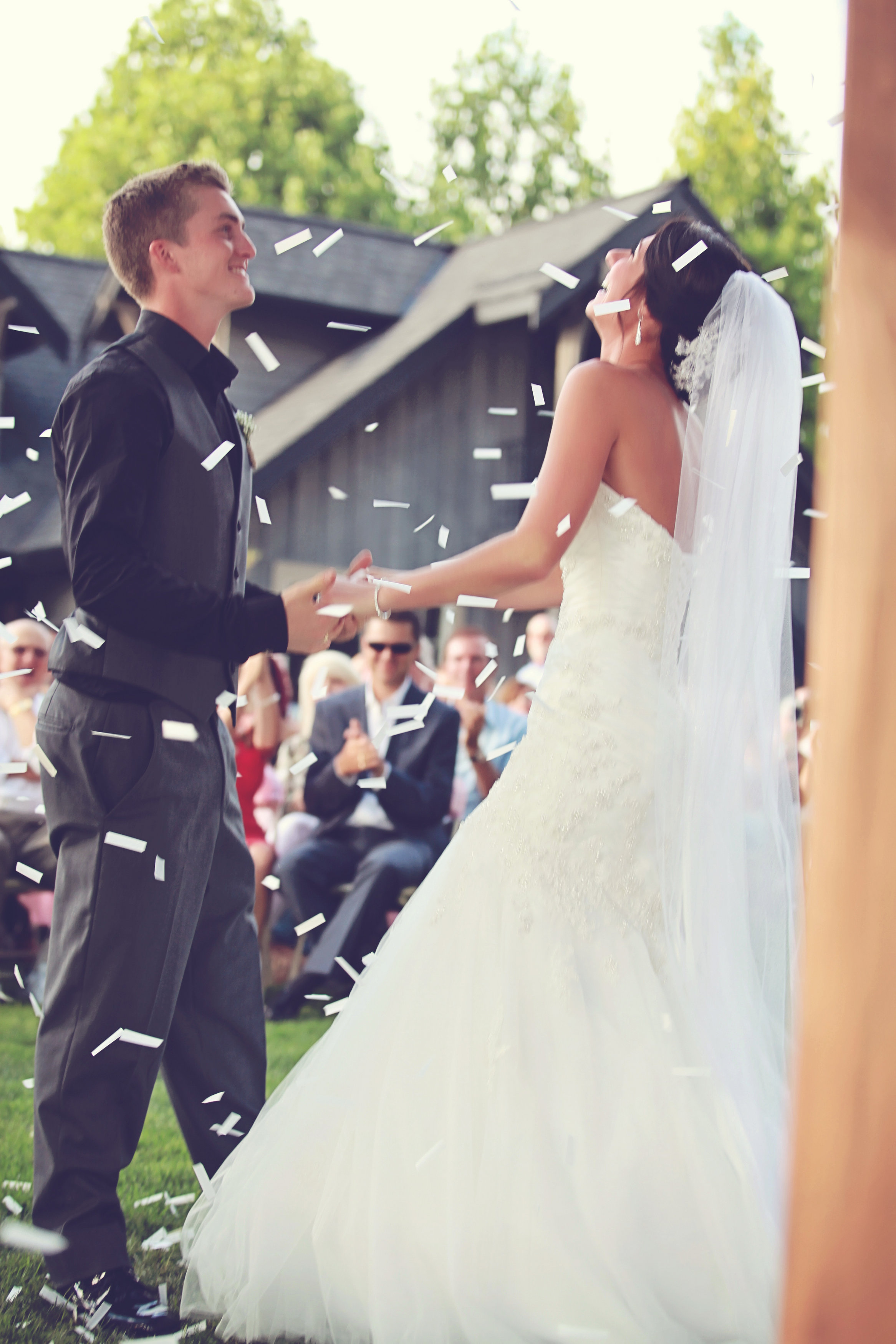 Drew and I are not only husband and wife, but we are bestfriends. Drew and I are easy. We can have fun together doing any of the adventurous things we do, like skydiving, hiking in the mountains, or boating around the Puget Sound. But we also have just as much fun relaxing on the couch sharing a root beer and watching one of our favorite TV shows. --Kelsey
The Wedding Plans
Planning and preparing for something special will always have challenges. And this couple wasn't exempt from that. Along the way, Kelsey encountered a few mind-changing ordeals.
My wedding started off with an extremely rustic theme. Everything was going to be mismatched and funky. I had been gathering different items from thrift stores for months and one day I was sitting in the living room at my parents' house, surrounded by all of my "rustic" decor and I felt like I was sitting in a junk yard. I had an instant change of heart and my mother helped me pack up every bit of decor I had been collecting and we donated it to Goodwill! The rustic theme is beautiful and you can find great inspiration online, but it is a theme where a balance need to be maintained and that was the part i had trouble with. As I got further into my planning I decided I wanted some sparkle and I wanted a more romantic feel. As the pink became vast and the sparkle got brighter, I knew I had to make our wonderful groomsman feel like MEN. I loved the idea of suspenders on the guys. So when my husband and I stumbled upon our amazing CAMO suspenders, we knew it was meant to be. -- Kelsey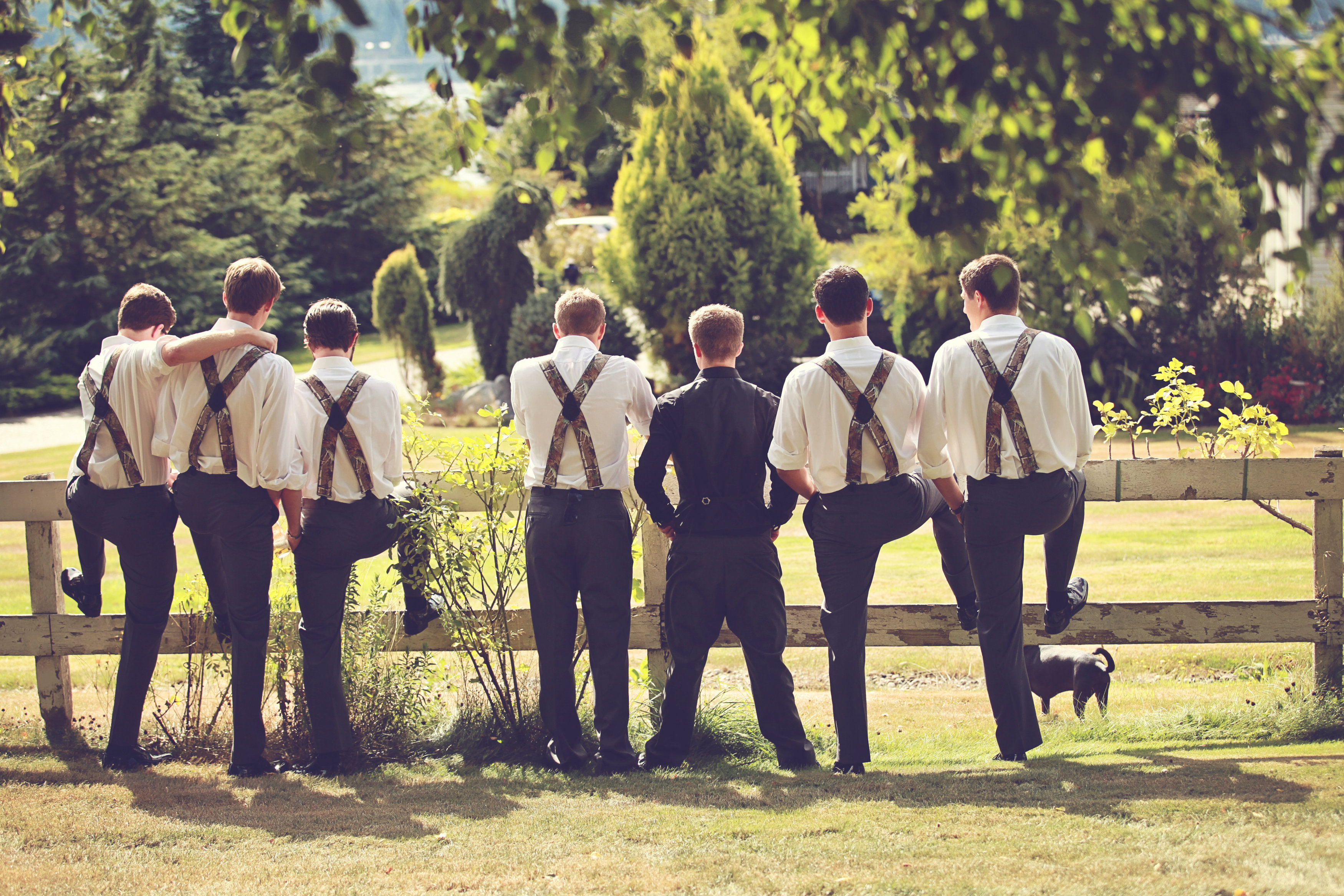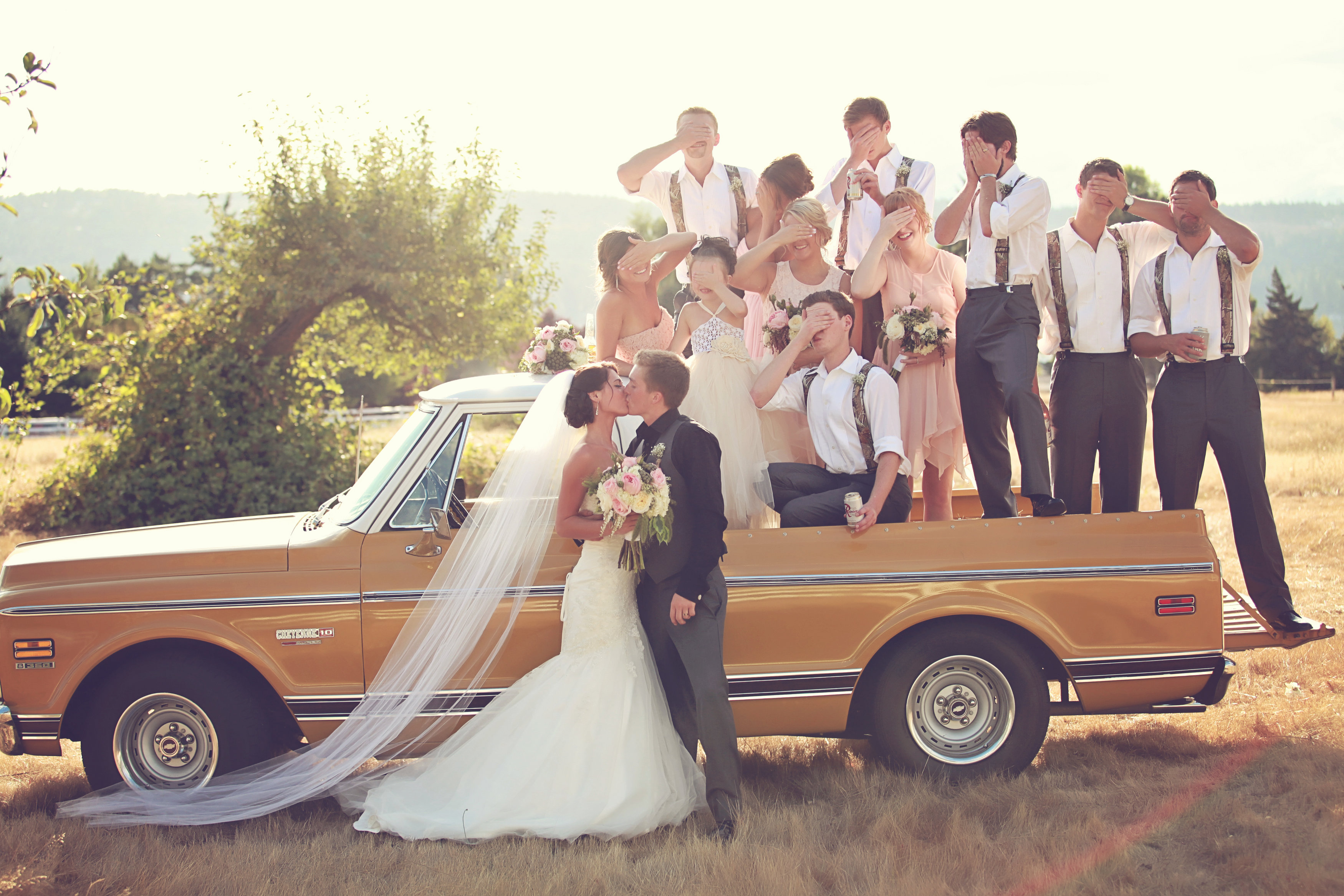 But she made sure that their interests, as well as their roots and traditions, were well represented in their wedding. She finally ended up having pink sparkles with just a hint of camo and a rustic feel. They even included their adorable dog!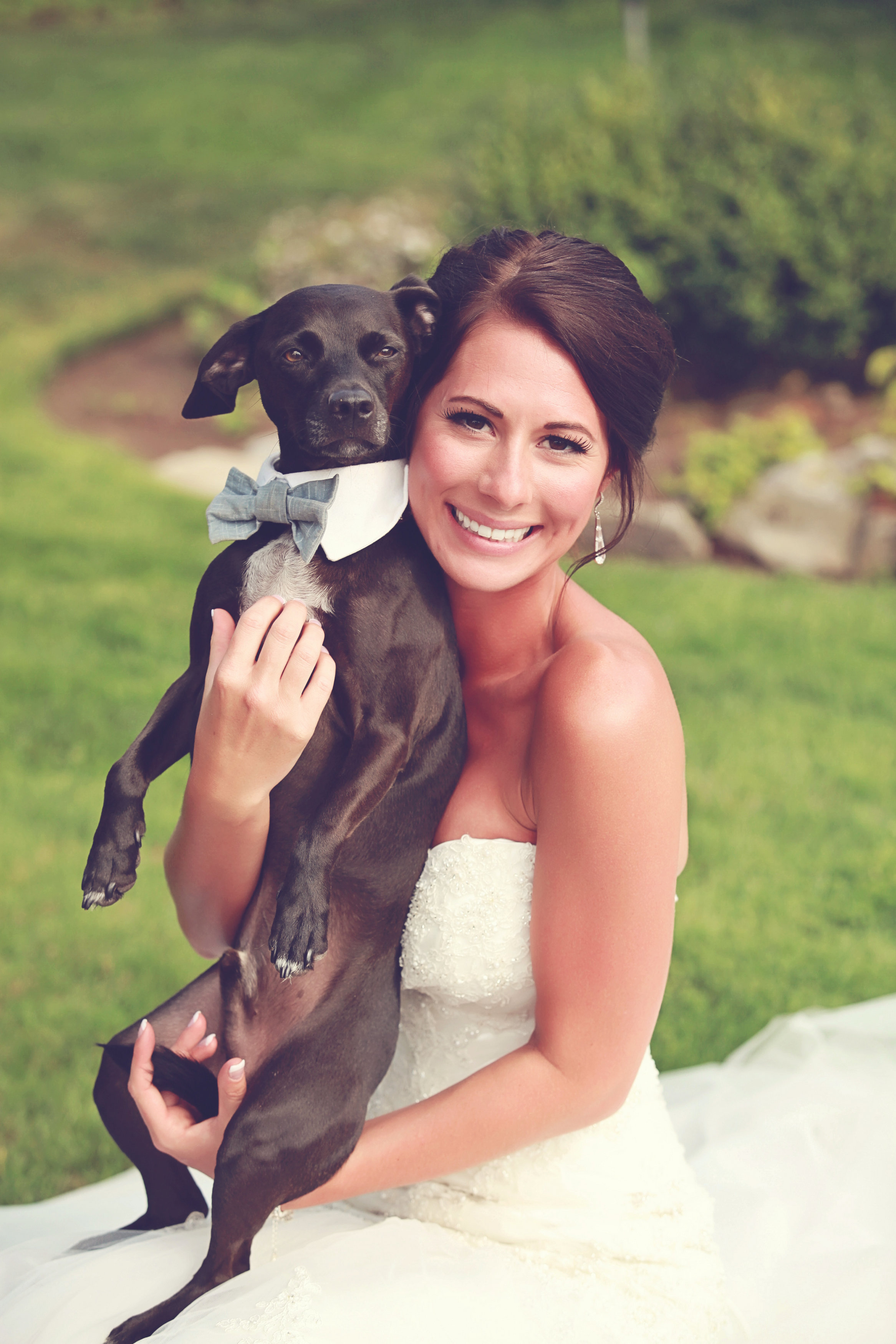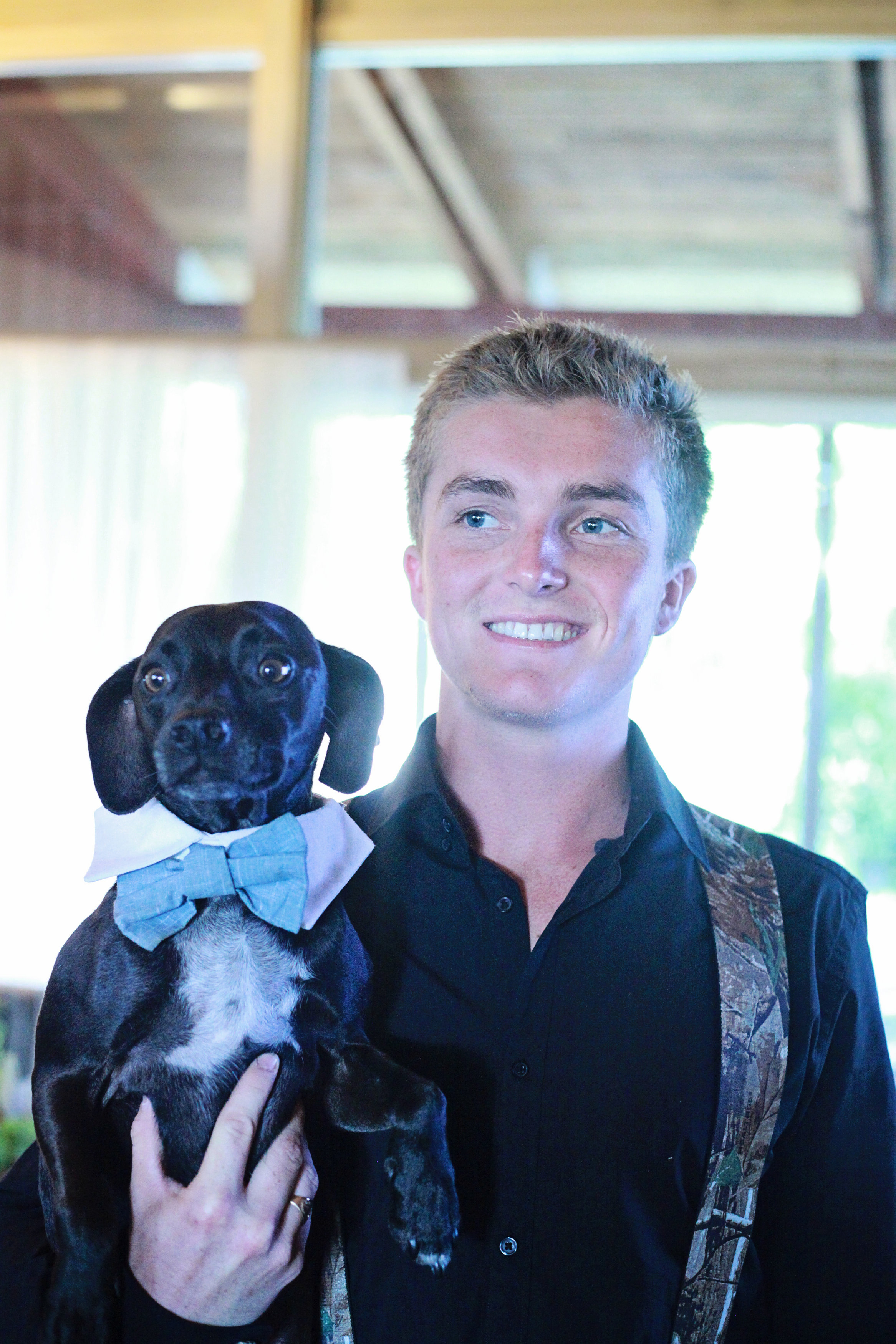 Since Drew was a camo loving country boy who just couldn't get enough of the outdoors and hunting, they thought of incorporating camo into their theme. His ring was also extra special because it had a piece of ivory elk tooth in it. It is an elk that he shot in 2006.
My husband is the hunter. During the months of September to October, camo is all you will see him in. For me it was important that he was represented somewhere within all of my pink and sparkly wedding accents. -- Kelsey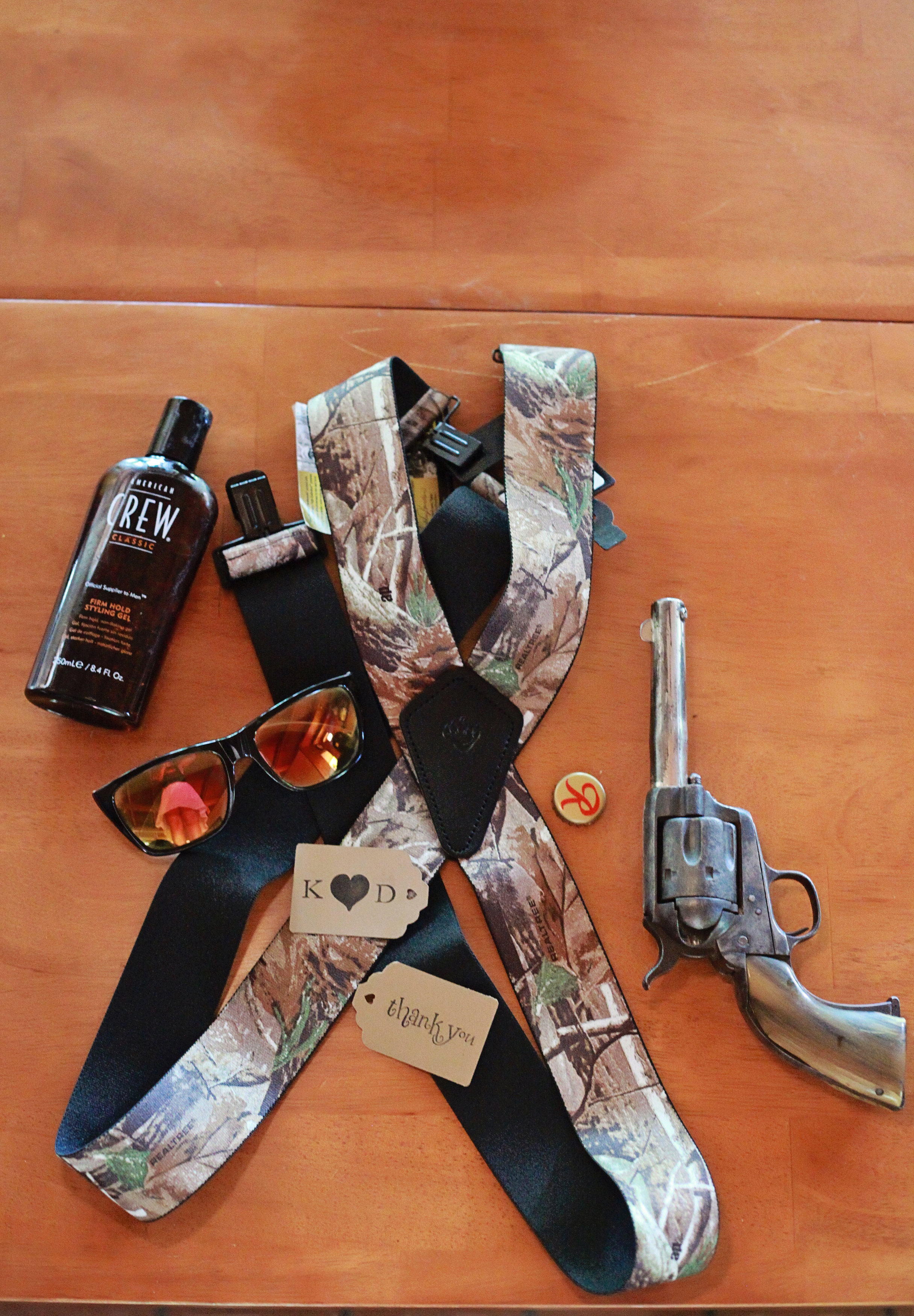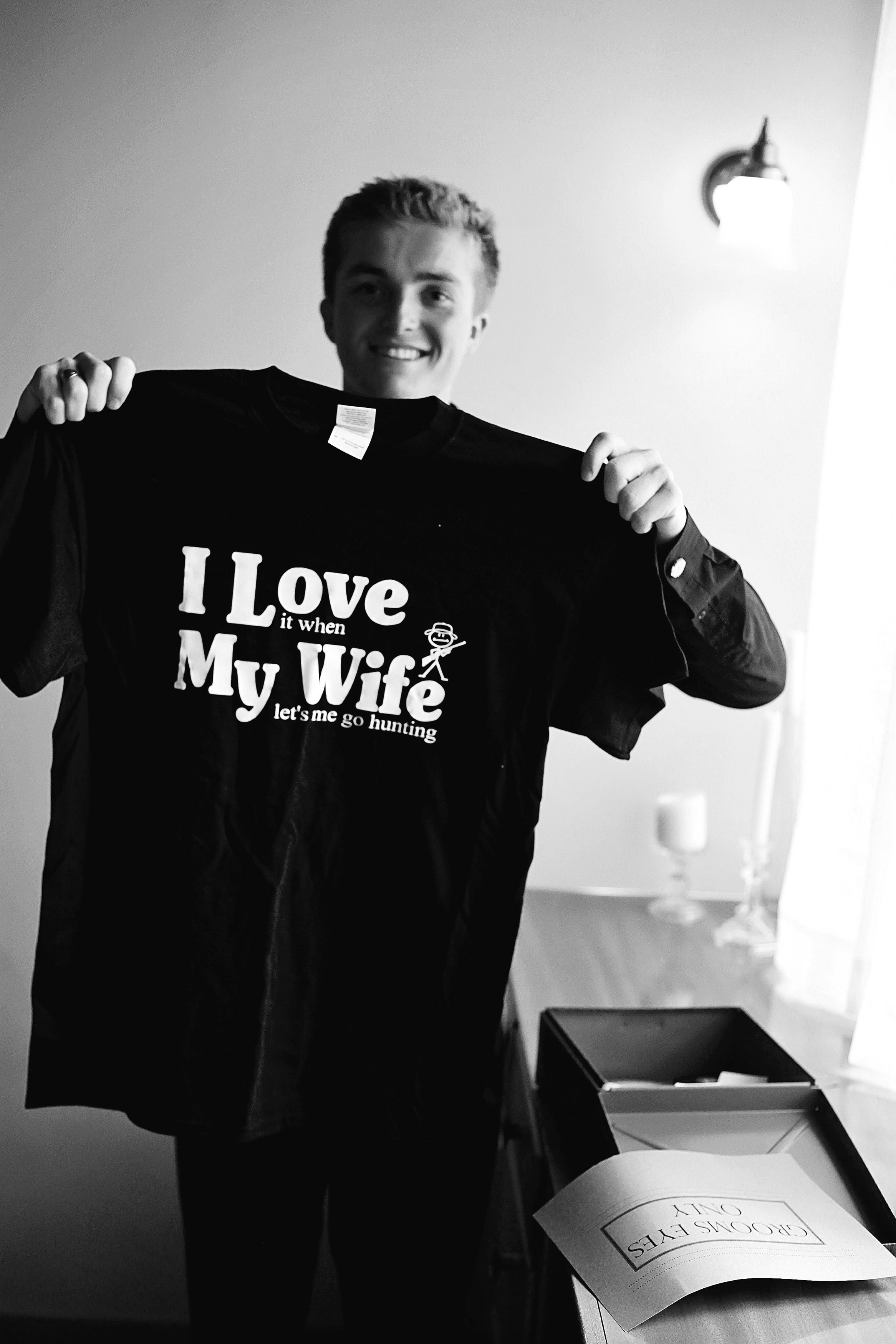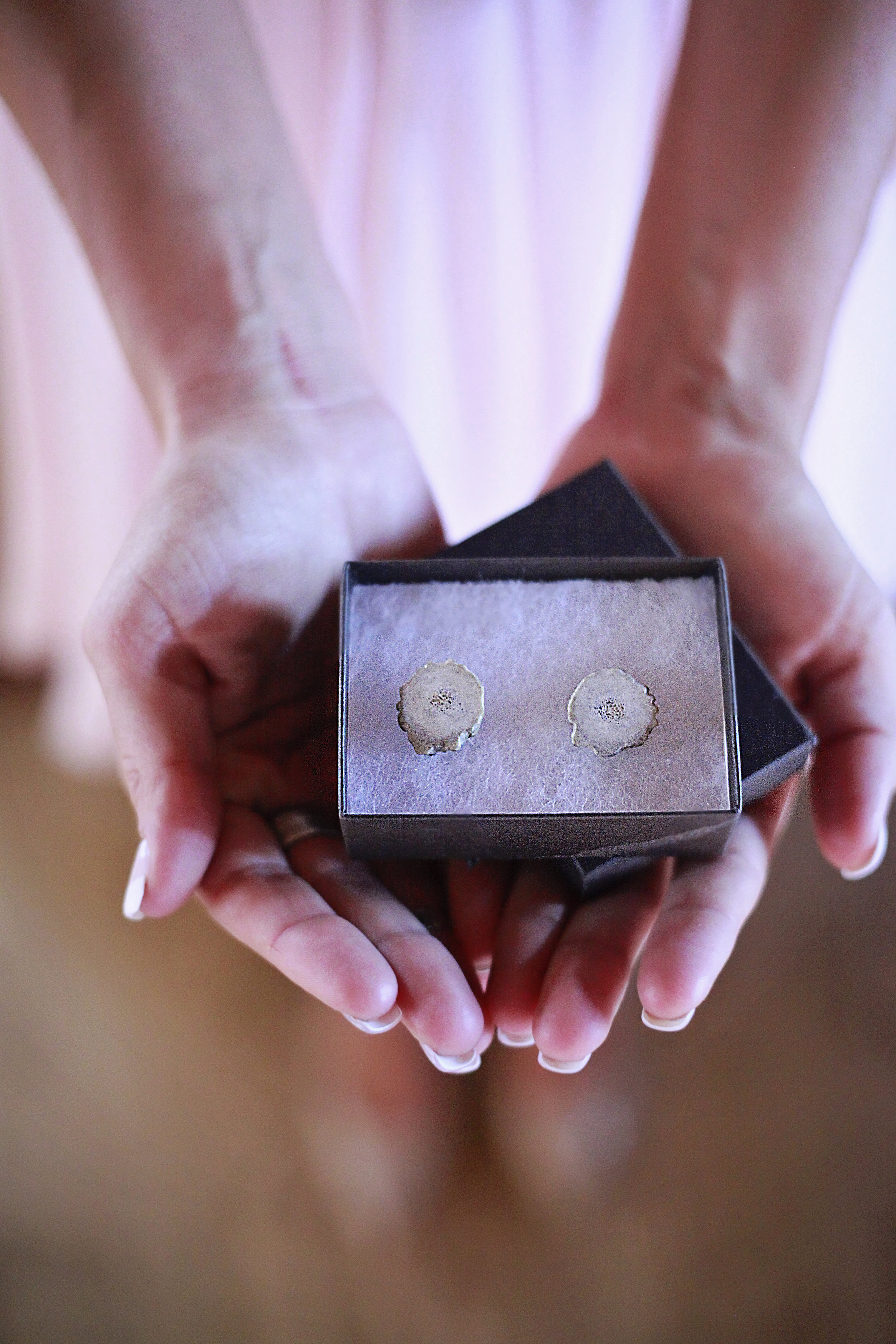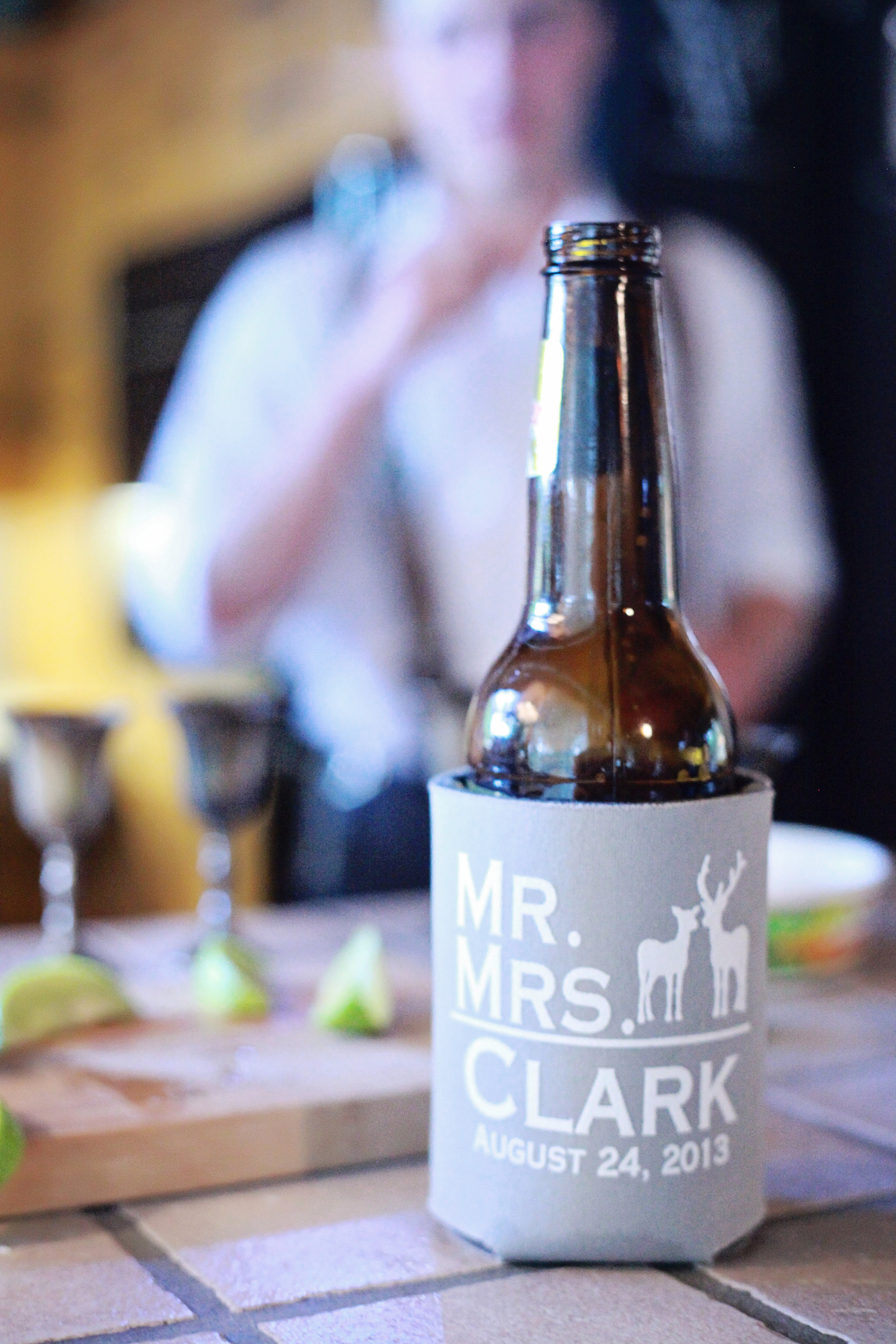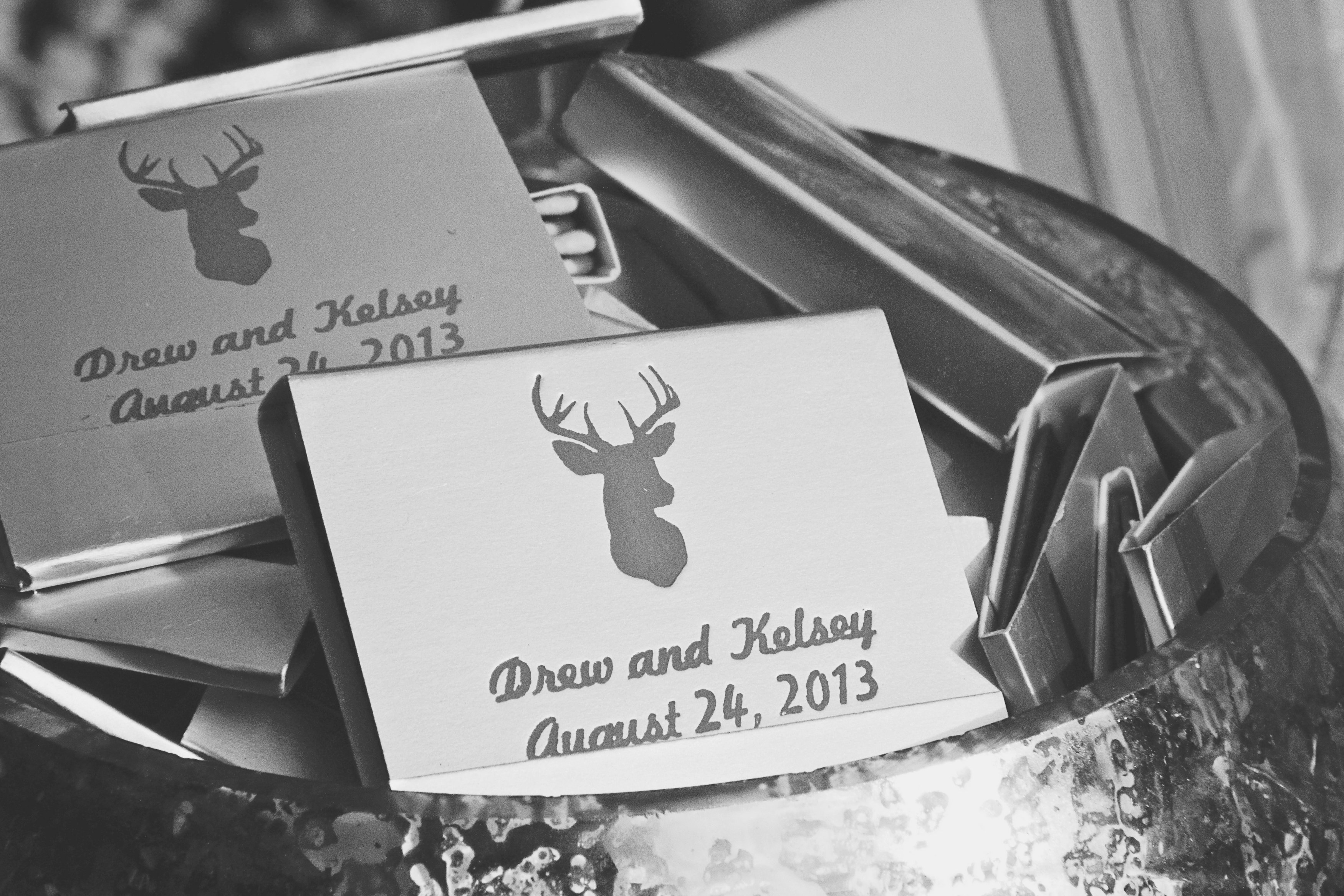 By adding little bits and pieces of the things they loved, it slowly became more and more wonderful and more meaningful. It was a true representation of what they're all about individually and as a couple.
The Wedding Day
On the 24th of August, 2013, Kelsey and Drew tied the knot and became one. This special date will remain etched in their hearts forever! The wedding of their dreams was simple and romantic, definitely memorable, and most of all, meaningful not just for them, but for everyone who would share their special day with them.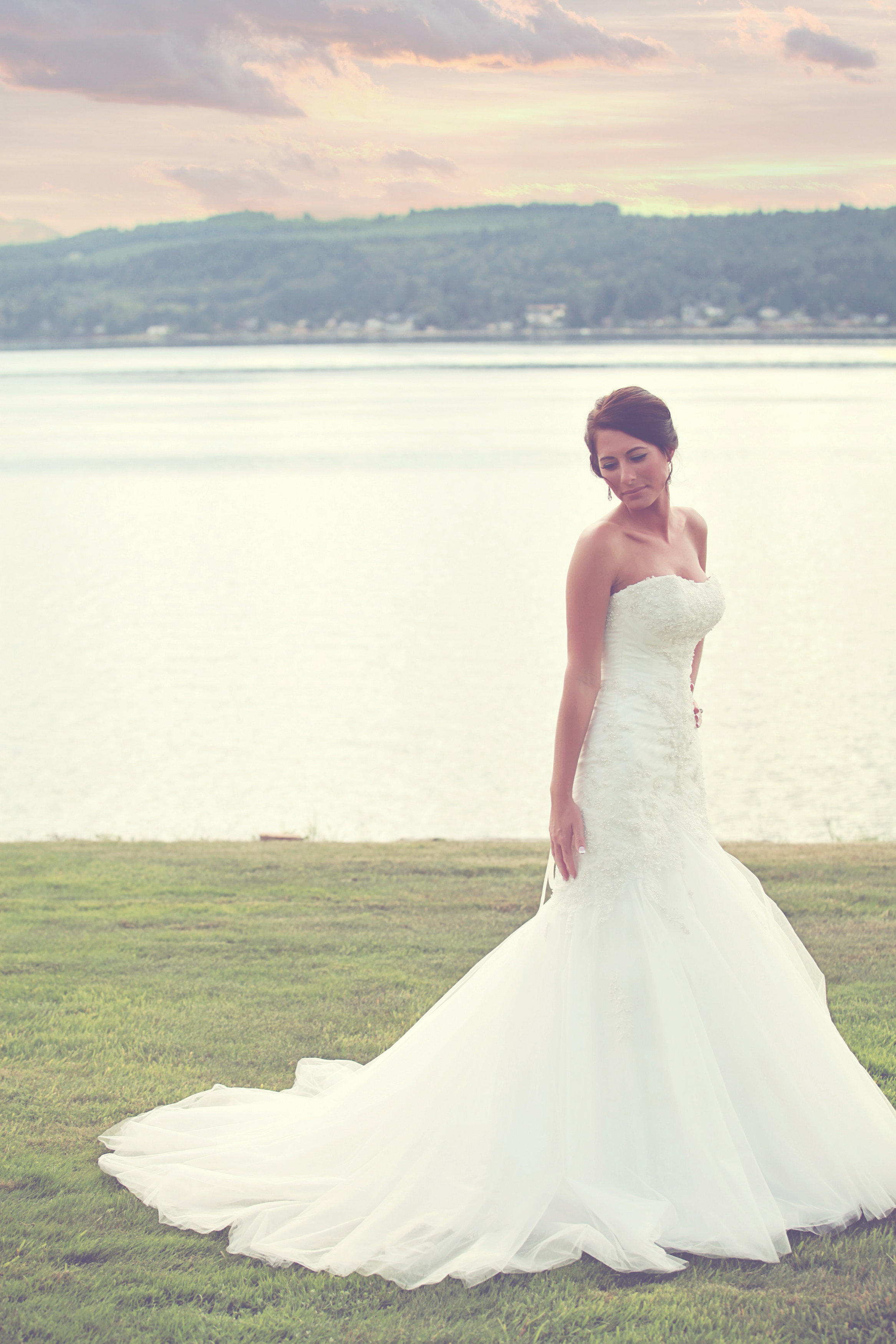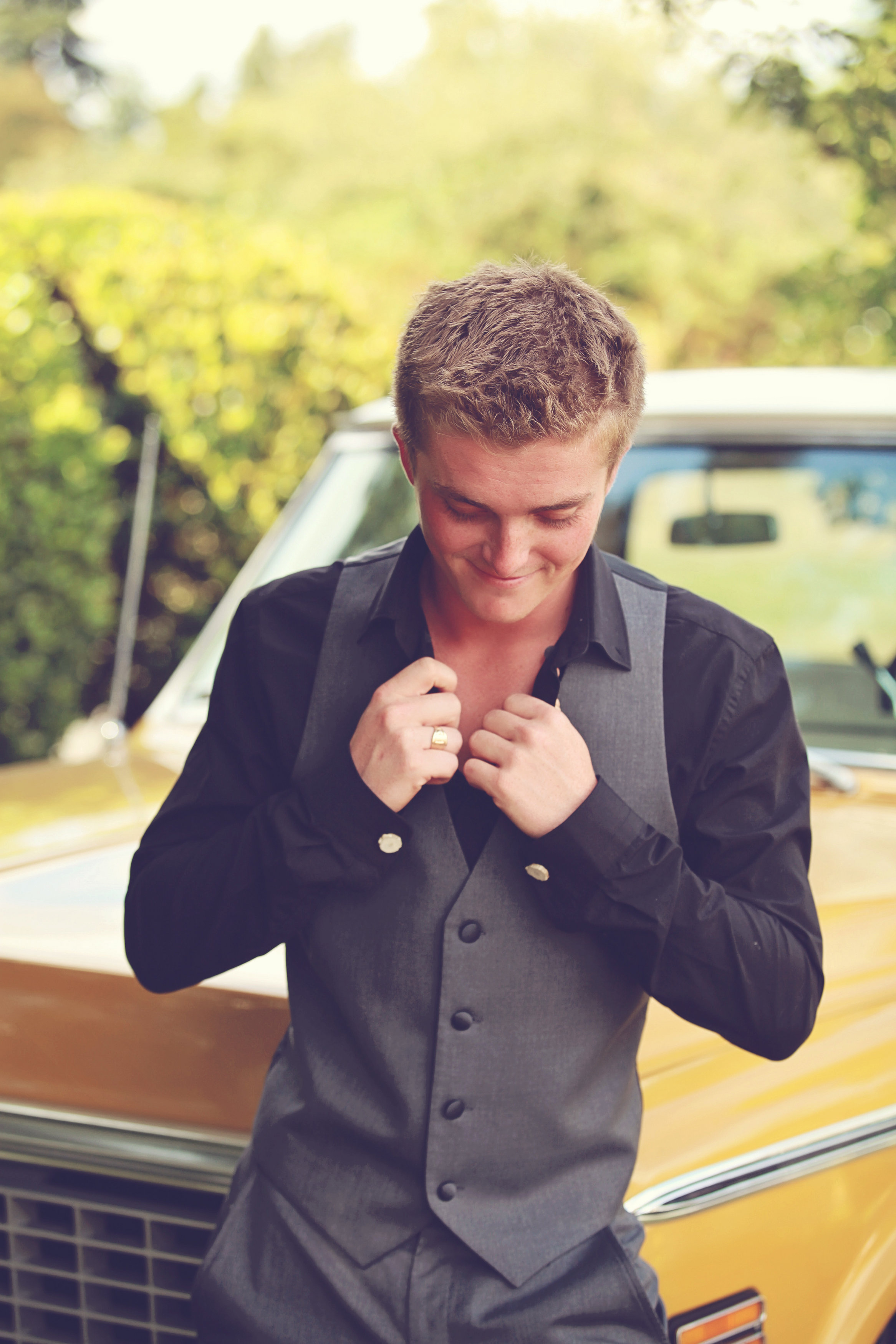 All the wedding photos seen on this blog post were perfectly captured by Jessica Raney of Raney Day Photography. If you love her work as much as we do, go ahead and check out her website!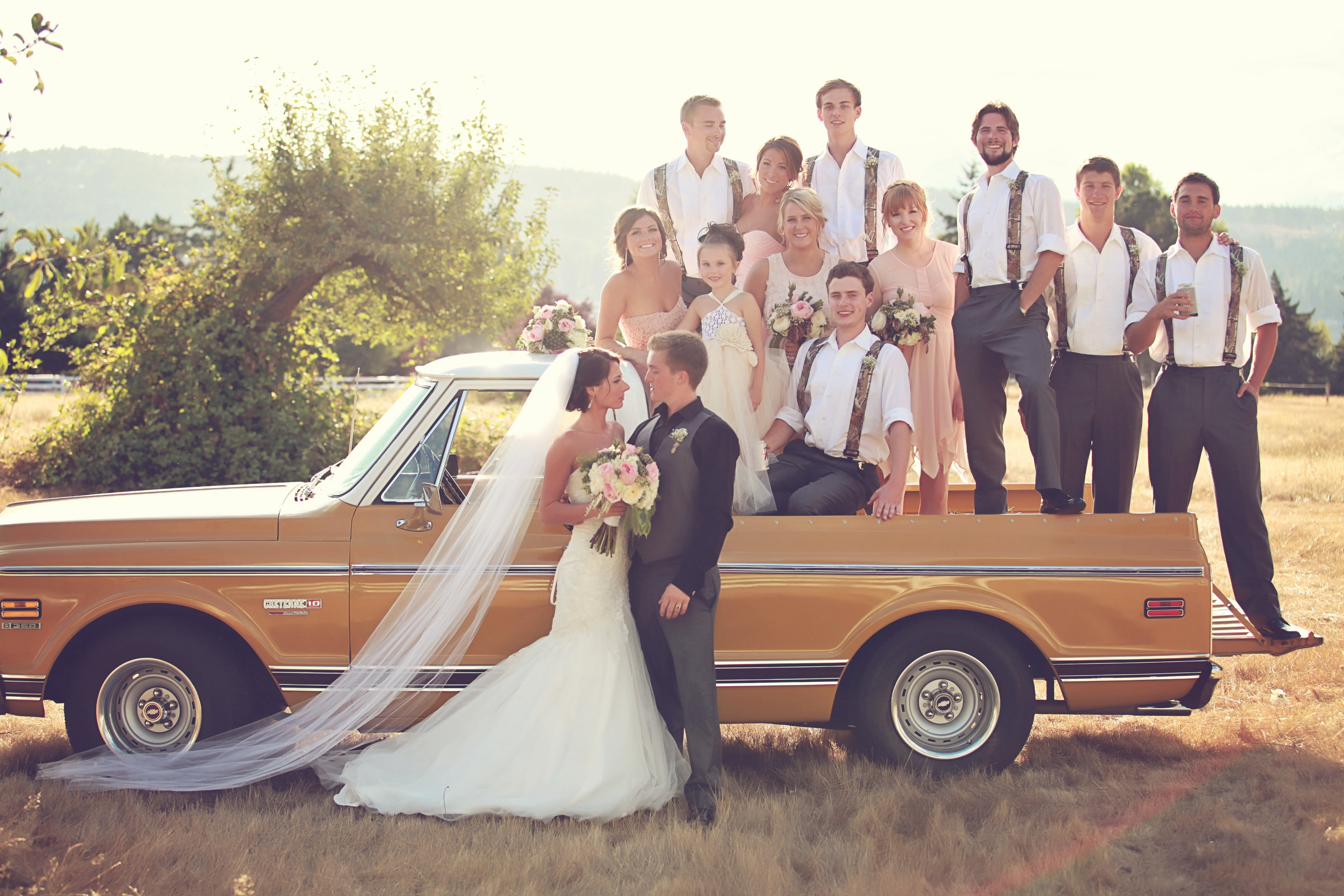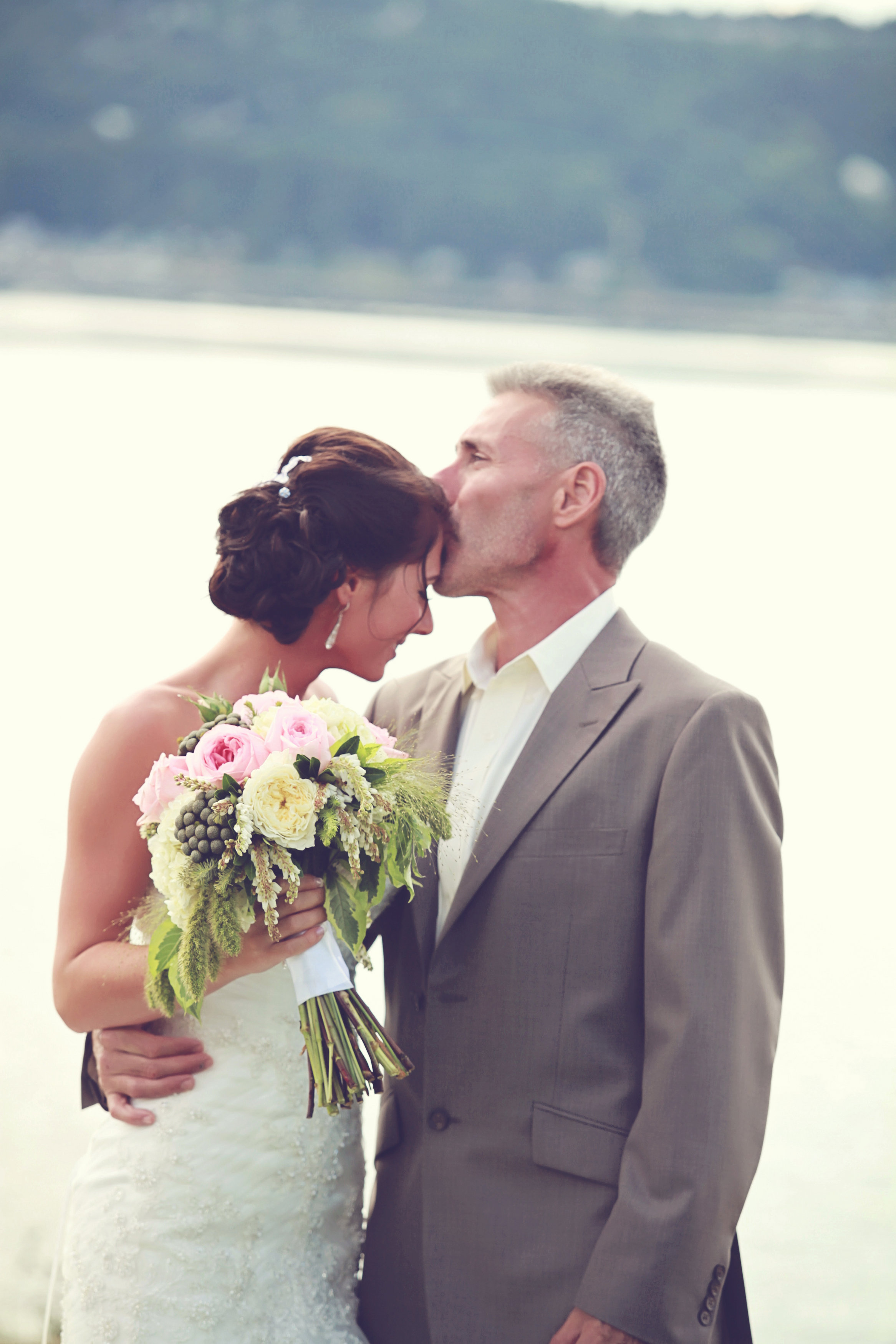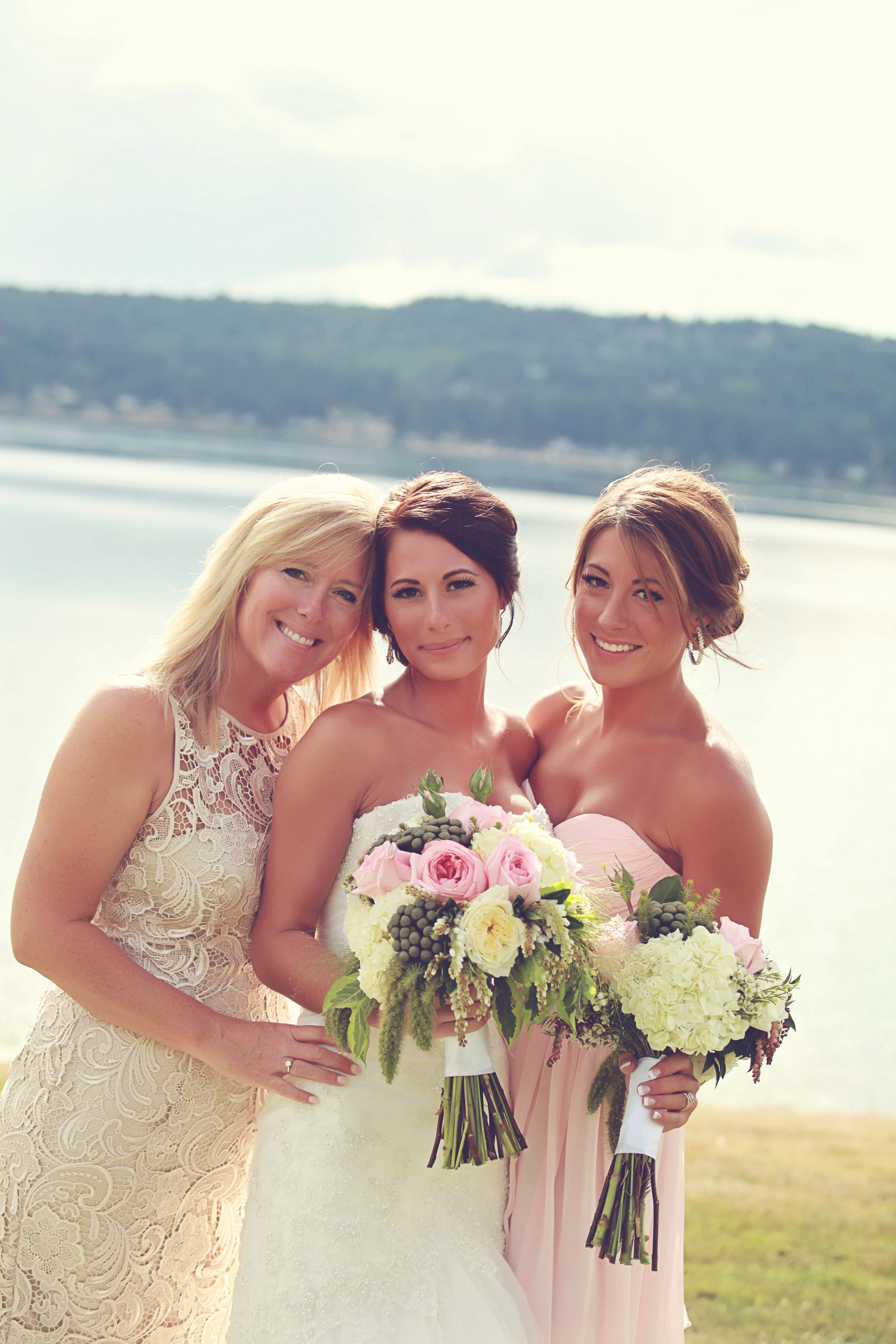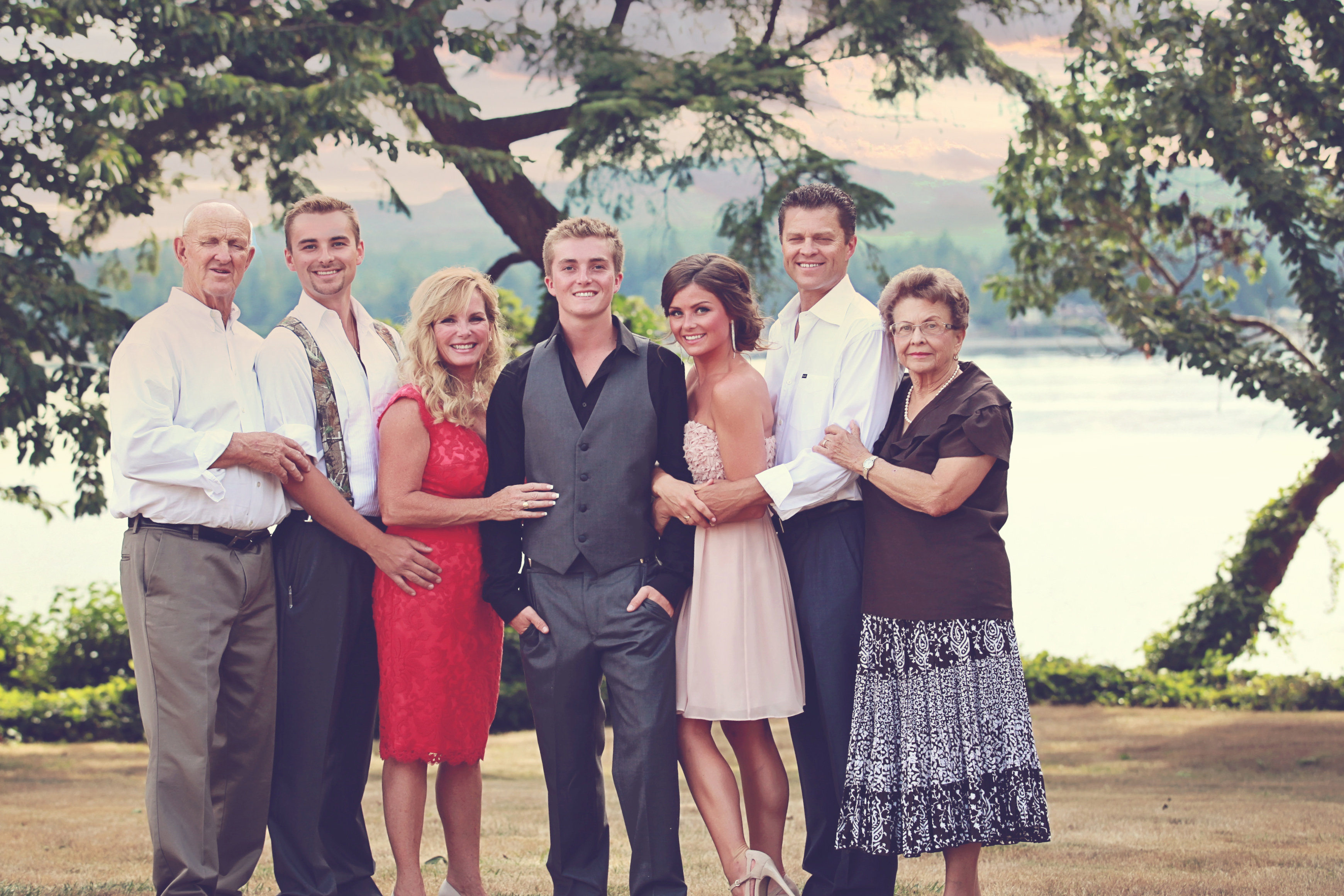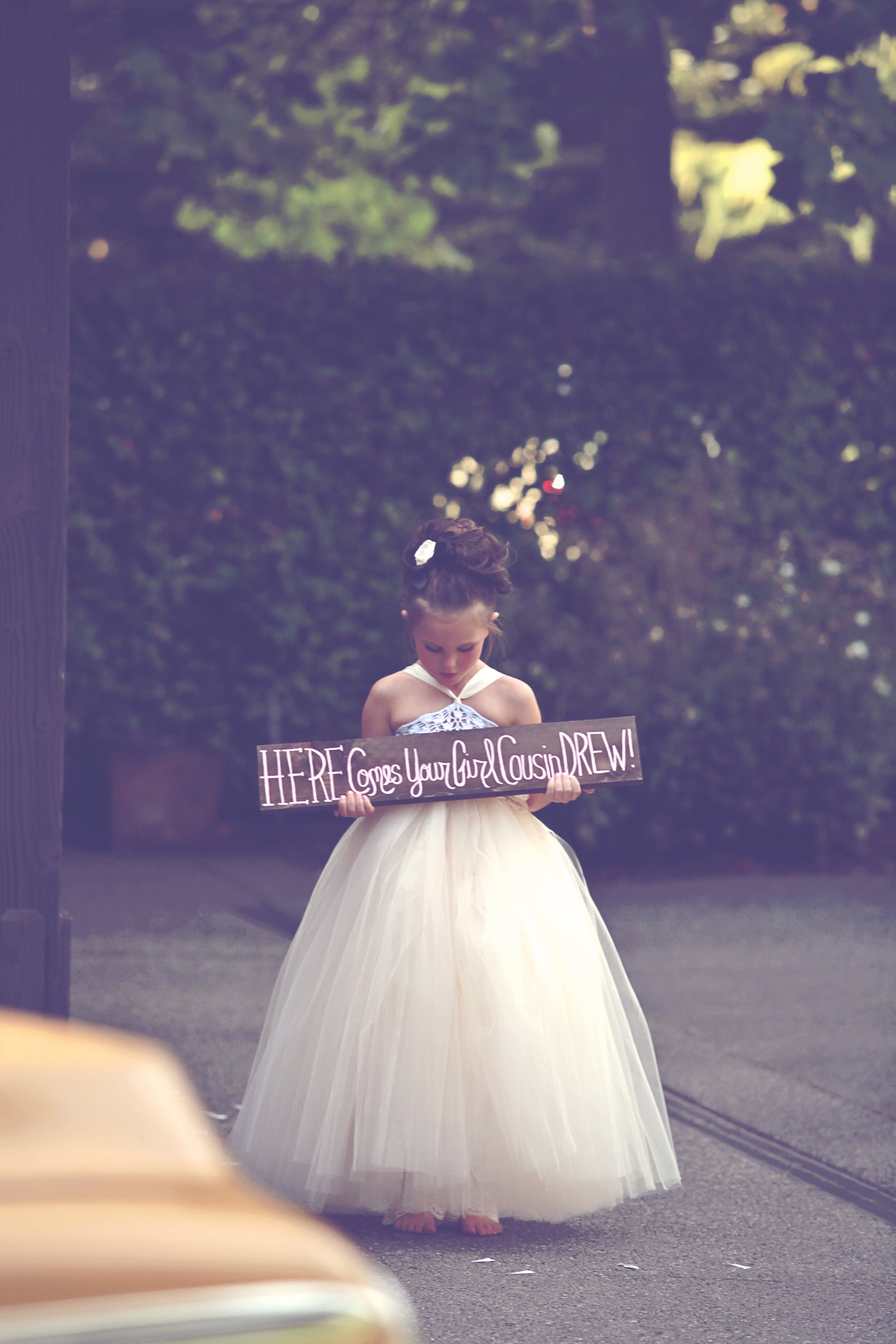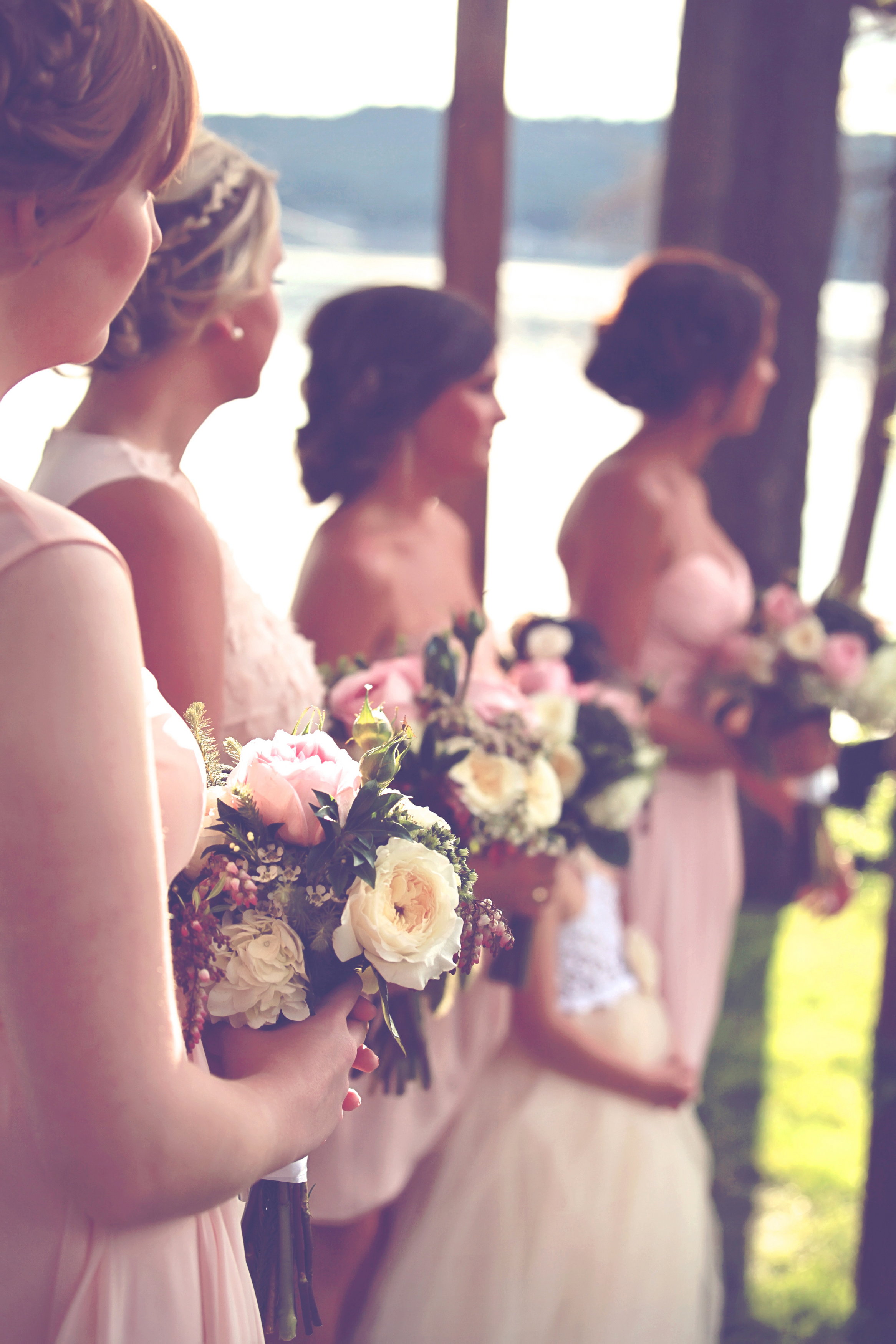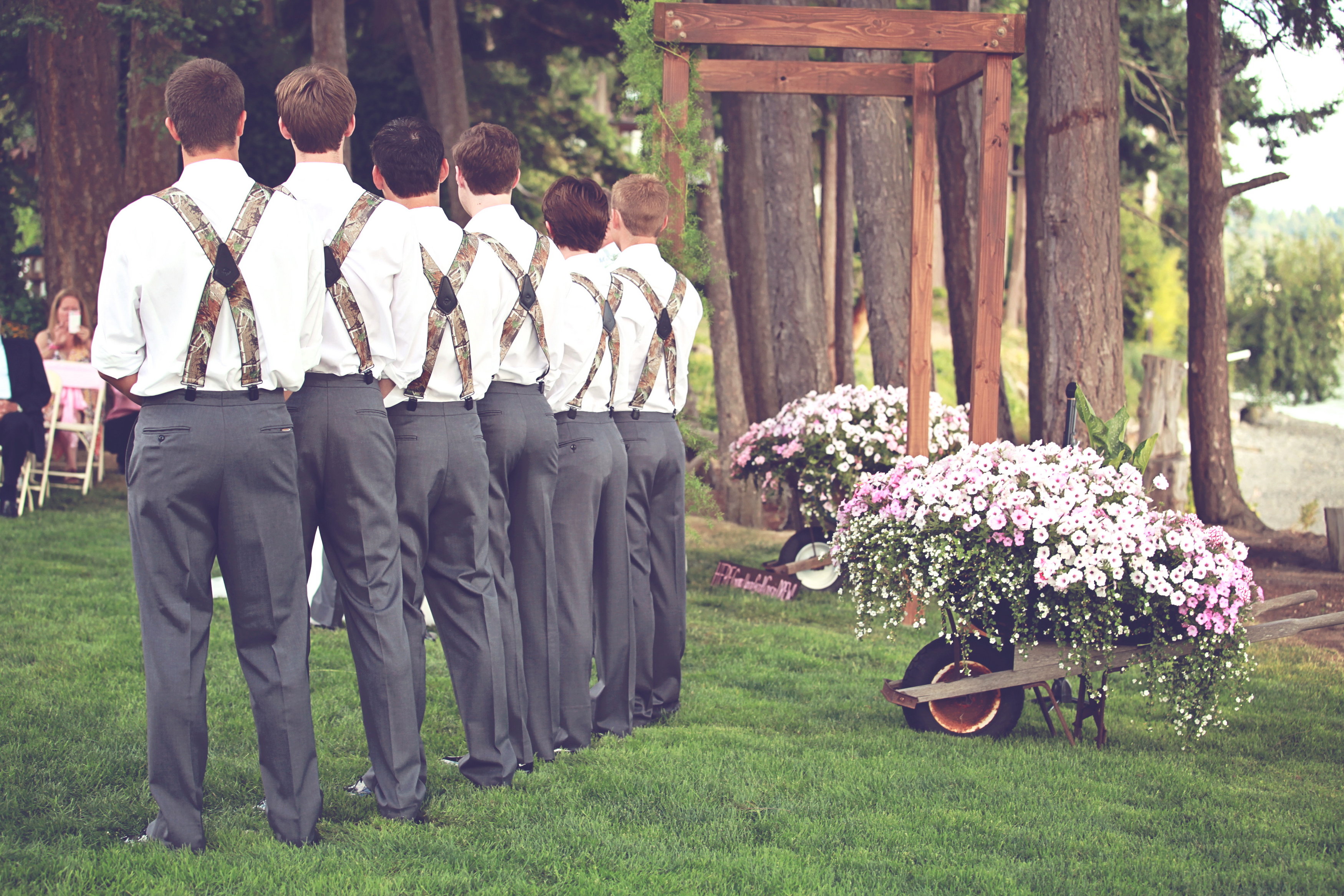 The setting of Drew and Kelsey's beautiful wedding was at the family home. It is located on the waterfront in Silverdale, Washington. It's the perfect spot because the views are breathtaking. But more than that, it also has a special place in the couple's hearts.
You couldn't pay for a more beautiful spot to say your I Do's. -- Kelsey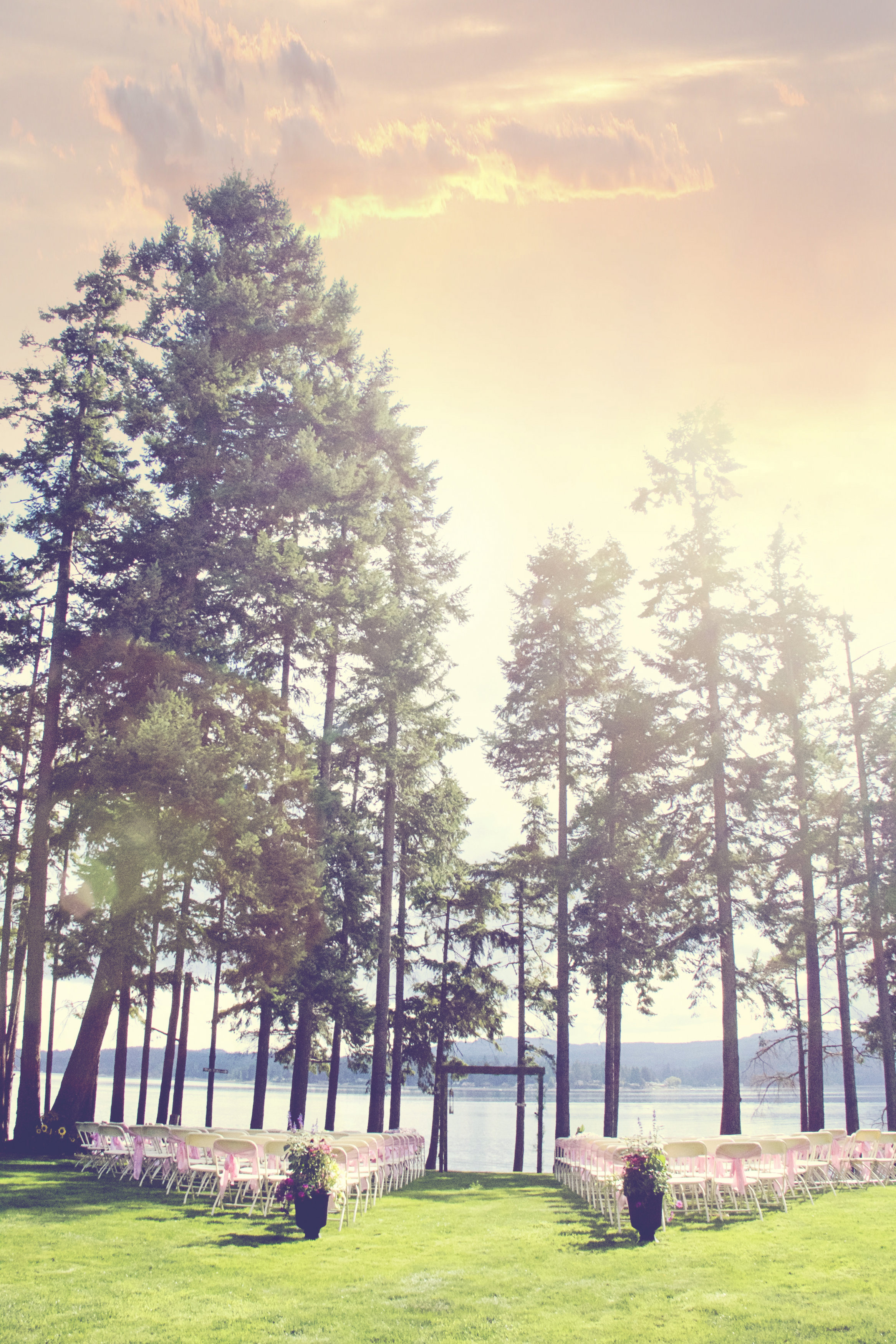 This beautiful place was made even more beautiful by their own family's loving efforts. The harbor was hand built by the bride and her dad. It was beautifully and simply decorated by the bride's mother who has a knack for floral decorations. They hung a beautiful lantern with a candle from the harbor as their unity candle.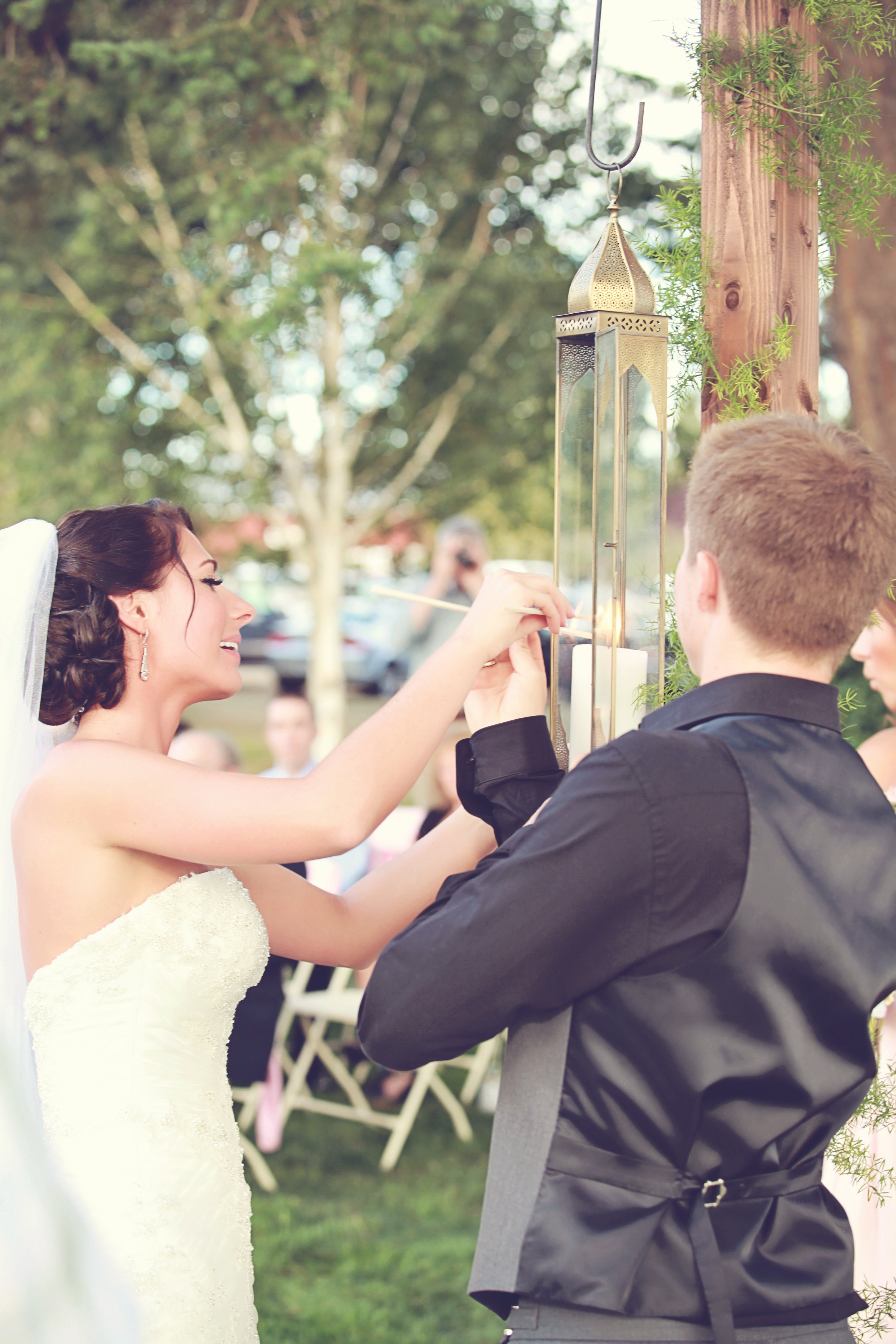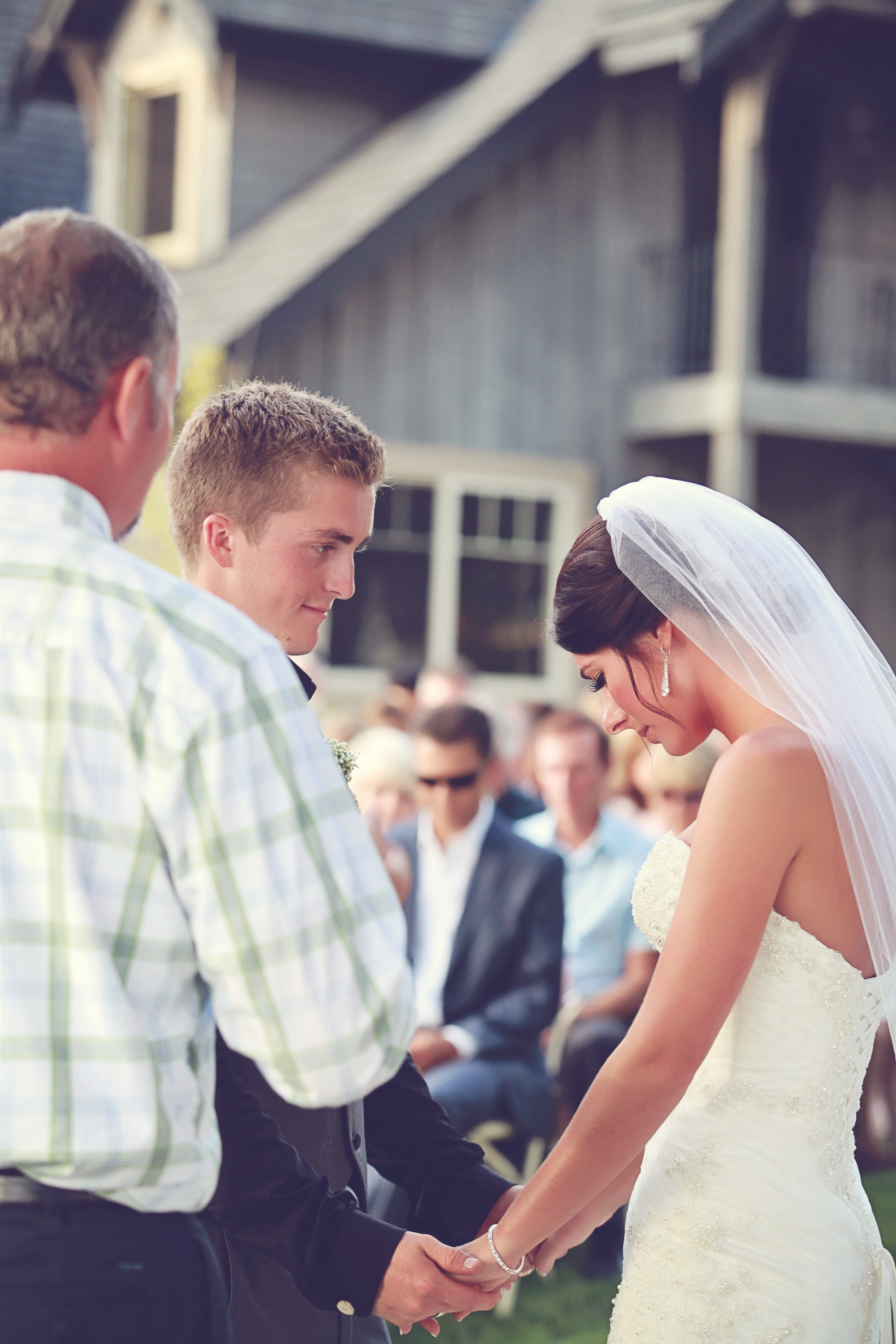 And the fact that the best man was the groom's brother and the maid of honor was the bride's sister -- who also happens to married -- made it all the more woderful. Another heartwarming moment there was when the father of the groom gave both girls a family ring during his speech.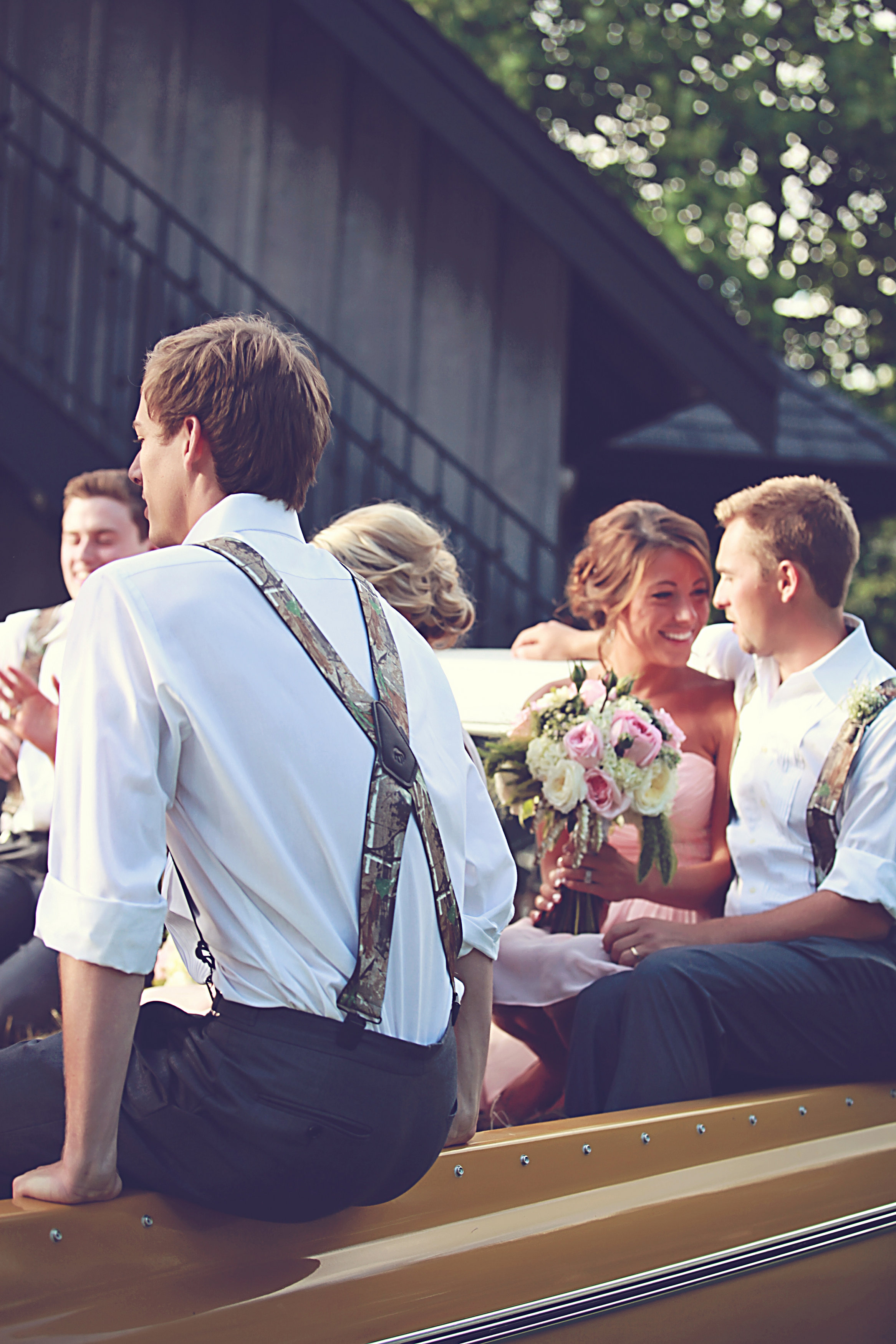 Here are a few helpful tips from the couple which they learned from their experience planning and having this kind of wedding:
Keep the guest list small
Have a photobooth
Splurge for a videographer- REALLY!
Kelsey's Advice:

You will hear this time and time again -- your wedding is one day, but your marriage is for life. Every girl deserves to be a princess for day, but remember why you're there. Be in the moment with your groom and during the reception. Don't let go of each other. It is so easy to get pulled apart in different directions, but make a conscious effort to stay with each other. You will only have this day one time.
We hope you're a whole lot more inspired to have a wedding that's totally you! Camokix would like to specially thank the bride, Kelsey for sharing their beautiful and inspiring love story and also to their excellent photographer, Jessica Raney, for submitting these gorgeous photos to us.
Some vendors and services the couple used: