Posted by Camokix on Sep 13th 2013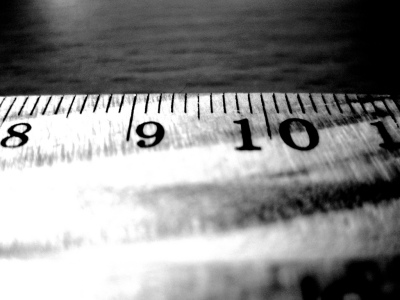 Well, how big do you want to go?
Aside from the style and size of your camo ring, the most important decision you'll make is the width that suits you best.
Compare Ring Sizes

Most rings come between 2mm and 12mm, though certain sizes work better for men, and for camo. Some camouflage designs require a 7mm or larger size in order to display at their best.
The Rule Of Thumb
Most Popular Width for Camo Rings
Big is in! The most popular width for camo rings is 8mm--mostly because the new standard width for mens wedding bands is this size, but also because it's a large enough width to highlight enough of the camouflage pattern you're craving. Guys love the manly look of a width look (but we should note this is a rising trend in women's jewelry fashion as well).
Bigger is better! Really, anything over 8mm is really popular and you can't go wrong with more camo showing. In fact, 10mm wide rings are also very popular and most manufacturers will go up to 12 mm wide camo rings. The best choice lies in how comfortable it is for you. Widths above 10mm are most often reserved for men's wedding rings because of it's inherently masculine look and added bold weight.
Traditional Wedding Band Widths for Men
The traditional width for wedding rings for mend has been 6mm, which is a safe bet, but you cut down on your visible camo pattern. Make no mistake, it's wide enough to be exclusively considered a man's wedding ring. It won't feel too bulky, wide or as tight on your fingers as a larger width could.
Smallest Size Camo Ring Recommended
Specifically referring to widths of camo rings for men, we wouldn't recommend smaller than 5mm, which is typically a size preferred by women, but many men prefer it too. In the big wedding ring universe, the recommendation is no smaller than 4mm for men. These sizes still work for men wanting a low profile ring but keep in mind how the camo pattern changes and really becomes more subtle as you may not be able to make out entire leaves or branches. It will still look great for a classic style.
Ask Yourself
How big are your hands and fingers?
Men with larger hands or longer fingers may want to go with a camouflage ring that's 8mm and up
Men with smaller hands or slenderer fingers may want to go with a wedding ring that's between 5mm and 8mm
How will it feel the bigger the camo ring gets?
Some men experience that rings over 7mm become a little less comfortable or tighter to wear
Consider ordering 1/4 or 1/2 size larger if the ring size is over 9mm. Most stores, including us, will accept returns if you get it slightly off and need to exchange for a different size (though you may face a weight time if the ring was made just for you in the first place)
Now Find Your Camo Ring Size
We plan to publish a helpful ring sizer tool soon that will help you decide which width and size camo ring is going to work best for you so stay tuned.
If you found this information helpful, please share it with your friends!