Posted by Camokix on Mar 23rd 2015
You might be wondering, among the other camo patterns out there, what sets the 6 King's camo patterns apart from the rest? This informative blog will help you get to know the different types of King's camo as well as why we, at Camokix, think it's one of the best camo to incorporate in your ring!

What makes King's camo special anyway?
Simple. King's camo boasts of having high definition designs that seem very real - capturing different terrains and conditions perfectly! What makes it even better is that they are enhanced on materials and clothing that's well-suited for wherever and whenever the modern hunter goes. This is why King's is considered to be among the finest in the industry today.
King's camo has a diverse line of camo patterns. There are 6 to be exact, and each one has it's own significance and beauty.
Woodland Shadow
This pattern is made to look exactly like the wooded forests in real life. The balance of light and dark is just right which makes it very effective and allows for good breakup. The details of the tree's leaves, branches, and bark are very well defined and it creates a certain depth to it that is effective whether you are close to it or far away. It's perfect for hunting in the woods. This Damascus Steel camo ring shows off King's Woodland Shadow.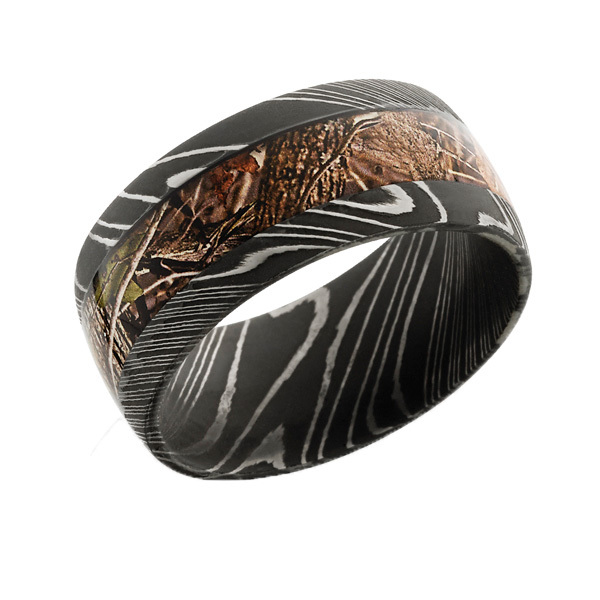 Mountain Shadow
This pattern shows so much versatility especially in transitioning from light to dark conditions and terrain, like from thick forests to open plains. It shows complete breakup because of how the colors and shadows play together and the details are very realistic. It works best when you want to go from dark to light wooded areas and semi-wooded terrain. King's Mountain Shadow camo pattern looks awesome on this black beveled edge ring.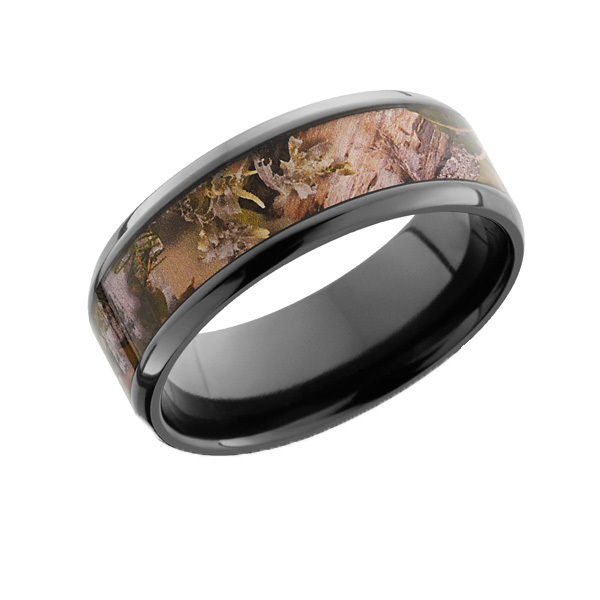 Desert Shadow
This pattern provides clarity and depth in detail as it transitions from light to dark, highlighting the beauty of arid surroundings. The colors and shadows give it that realistic edge. It's best worn for dry and open terrain. This camo ring is shown in King's Desert Shadow.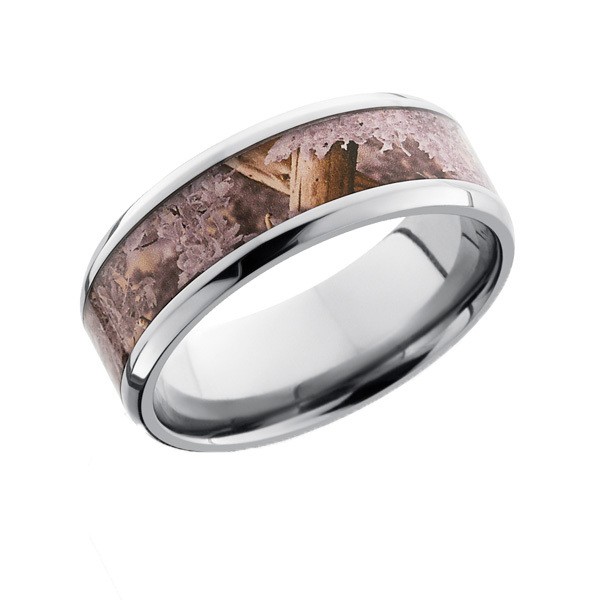 Field Shadow
This pattern features stunning clarity and depth together with a light contrast breakup with just the right background color. It highlights the splendid colors and crops found throughout fields and open meadows from CRP to marsh land. It looks so cool on this Black Zirconium ring with 3 crosses!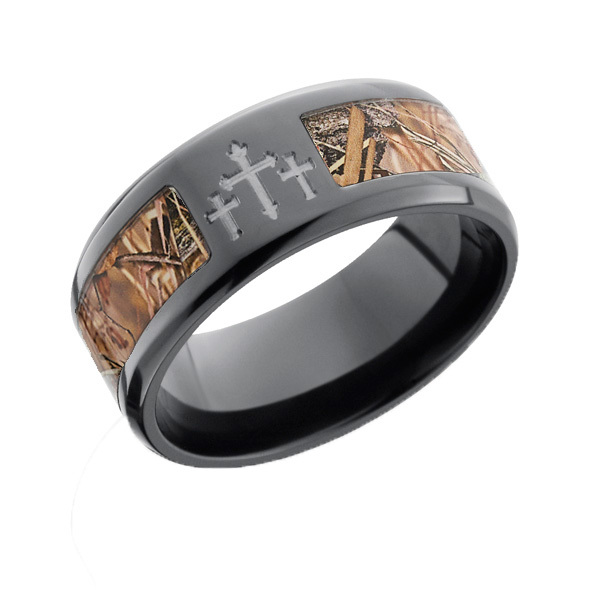 Snow Shadow
Kings Snow Shadow Camo is designed to match snowy terrain and winter conditions. It is very realistic because of the subtle contrast from light to dark and the splendid detail in color and shadows. The power of Snow Shadow is due to the softness of the pattern created by subtle breakup. It's subtle breakup makes it easy on the eyes. Women prefer softer colors like in this King's Snow Shadow camo ring.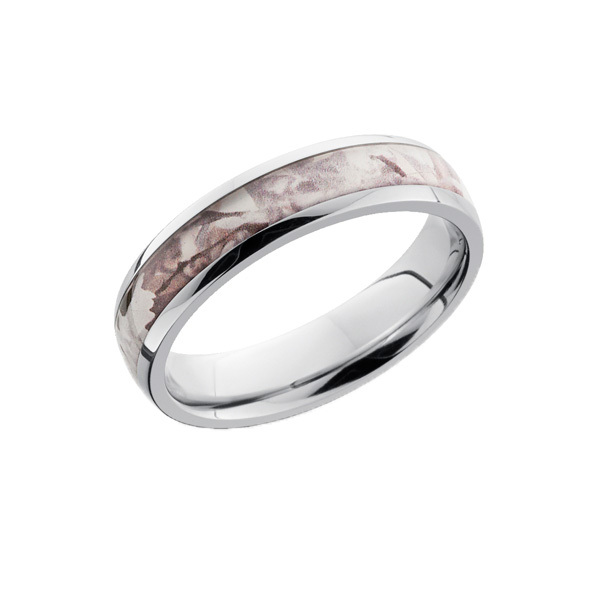 Pink Shadow
The highlight of King's Pink Shadow Camouflage lies in its soft color tones over light vegetation. The breakup of these colors produces a pink feminine pattern. This particular camo pattern appeals to the ladies.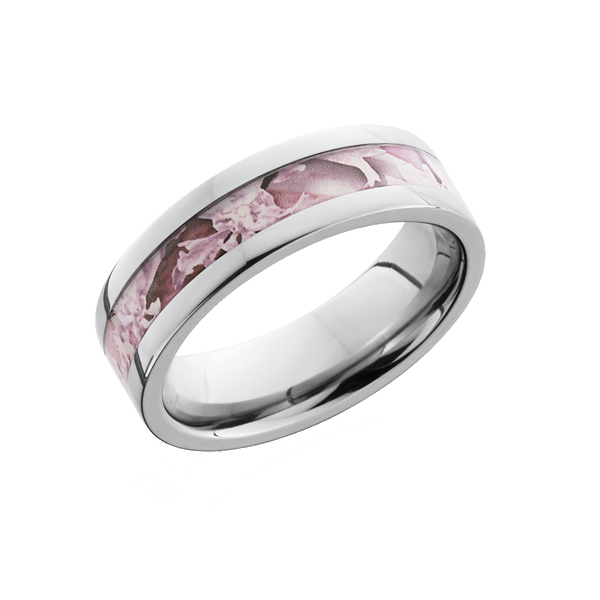 If you like camo rings, you'll definitely find one to your liking here at Camokix since we have a wide selection of King's camo rings. Check it out!
NOTE: Rings from Camokix take 2-3 weeks for production and delivery. The camo pattern is different each time the rings are produced so no two rings look the same and your rings may not look exactly as these pictures show.